CDC reports no Cancer risks from Lumber Liquidators Flooring
&nbspMonday, February 15, 2016
Laminate Flooring case is sensitive and it could be dangerous for human body sometimes. Severe sensory and irritation problems can be happened to the sensitive areas of body.  But The Centers for Disease Control (CDC) issued a report yesterday evaluating possible exposures and health effects from Consumer Product Safety Commission (CPSC)-tested Lumber Liquidators laminate flooring, and concluded that the amount of formaldehyde released could cause some acute health symptoms related to sensory irritation and breathing but would have a minimal impact on cancer risk. Specifically, the report concluded that symptoms for irritation could include breathing problems for people with asthma and chronic obstructive pulmonary disease (COPD), as well as short-term eye, nose or throat irritation.
National coverage on the study including Bloomberg, The New York Times, among others has primarily highlighted the CDC's conclusion regarding limited cancer risk.
The cancer risks were determined to be "small," and the CDC cited several studies that suggested that formaldehyde levels would return to normal levels approximately two years after the flooring had been installed in the home. Notably, the study itself makes no conclusions regarding compliance, or lack of compliance, with the CARB emission limits.
The samples of Lumber Liquidators flooring were tested by several independent labs in both small and large chambers and no deconstruction or delamination was done. Results from different labs varied dramatically. These product results were included in an exposure model to try to predict overall formaldehyde concentrations in a living environment.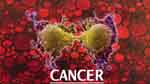 In addition to the findings of the report, the CDC made several recommendations to residents still concerned about formaldehyde exposures. One recommendation is to seek out products without formaldehyde in future home improvement projects, including furniture, wood cabinetry or flooring. They also suggested using pressed-wood products that meet ULEF or NAF requirements. The report cites other products as potential sources of formaldehyde – cigarette smoke, curtains, UF foam insulation – as other contributors that should be controlled.
CPA stuff is currently undertaking a detailed review of the study, which is already uncovering some major questions regarding the methodology used to calculate exposures.
Tags: cancer effects, CDC, CPSC, irritations and allergies, lumber liquidator flooring