interzum bogota- surpassed all expectation
&nbspWednesday, October 19, 2022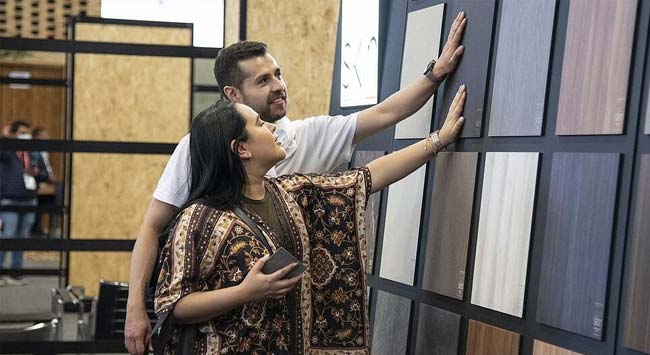 The first edition of interzum bogota met the goals set and achieved a convincing result with expected businesses of more than 3 million USD. The show offered the trade public in Bogota an exciting trade fair experience. All relevant actors and content were involved and incorporated into an extensive, exclusive concept of brands and product presentations, including additional exciting activities.
Key sectors-
Material components
Inputs, fittings, hardware, and accessories for carpentry
Tools and machinery for wood processing
(polishers, cutters, saws, etc.)
Machinery, materials, and accessories for upholstery
and mattresses
Architectural carpentry (doors, floors, kitchen furniture, closets, etc.)
Primary wood processing
Carpentry and furniture fittings, and manufacturing
Machinery and technology for timber extraction
Cross-sectional services
Semi-finished products for cabinet, office and modular furniture, structural parts, built-in parts, lighting systems, lights, electrical fittings for furniture production and interior works.
Laminate boards, MDF, melamine, coatings, veneers, edges, surfaces and decorative papers, laminated plastic, among others.
Upholstery and mattress manufacturing machinery, wood adhesives and glues, upholstery materials, press plates, fabrics.
Machines for the production of wooden furniture and interiors, testing and control systems, wood energy, uses of wood waste (dust, chips, firewood and bark).
Machinery and technical equipment for primary wood processing (production of semi-finished products), as well as technology for planting, harvesting and reforestation.
Machines, tools, equipment and aids for surface treatment, machines, hand tools, power tools, equipment and aids for furniture production and wood interiors, fixing technology.
Positive Experience:
"The country still has enormous potential for the cultivation of wood for commercial use. Here is a gigantic opportunity for growth, new jobs, socialimpact companies and especially for increased consciousness of end consumers for the importance of legally and sustainably produced wood." Juan Miguel Vásquez – Executive Director – Fedemaderas
"We are extremely pleased with the participation in interzum bogota because we had the opportunity to meet professional visitors and potential buyers during the show, we e are willing to be back in the next edition." Andrés Yago – Sales Representative – Suministros Lomar
Tags: interzum bogota, wood, wood and panel, woodworking, woodworking and manufacturing, woodworking event, woodworking industry, woodworking USA