Prism TFL line from Arauco
&nbspSaturday, February 4, 2023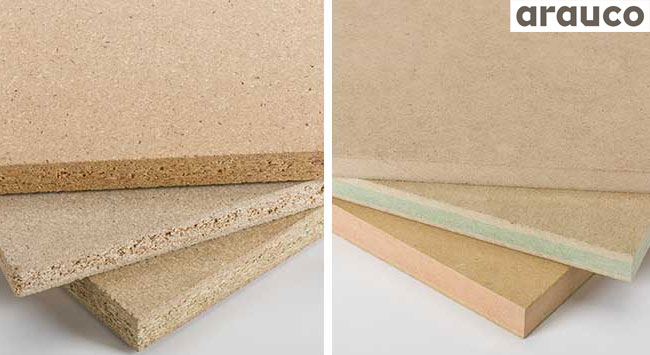 Arauco unveils a broad range of TFL designs with natural woodgrains, authentic textures, and rich solids. Prism TFL, the most recent model in the Arauco collection, offers a wide range of complementing components from well-known manufacturers as well as applications for both commercial and domestic use.
What could possibly be new in TFL? However, the distinction is in deviating from the conventional. It's expressing yourself and developing your own style. Even better, Arauco's has introduced a distinguishing programme for Prism TFL that enables you to make your ideas a reality.
Accentz – The Accentz series is a collection of on-trend solid designs developed for uniform looks. Each was expertly curated to not only stand out, but to pair with woodgrains thereby enhancing the look of a space.
Orchards – Orchard series raises fruitwoods depict the union of traditional and modern craftsmanship. There are two colorways : with soft, smokey undertones and another with warm, blond-hued gray-greige.
Nomad – Flexible and creative, the Nomad series puts Teak wood grains under a modern lens. A dedicated blend of white and gray, this teak will pair nicely with solids and woodgrains.
Cascada – Pines in the Cascada series provide dimension without being overpowering. They allow for bold pairings with unicolors from the Accentz series.
High-Performing and Sustainable Substrates
Prism TFL is a truly sustainable surfacing solution. These substrates are made from wood fiber sourced from certified, recycled, recovered, and/or controlled sources. Specified options for critical projects include UL-classified fire-rated particleboard, moisture-resistant panels and ultra-low emitting (ULEF) substrates. Prism TFL complies with TSCA Title VI/CARB-2 and meets relevant green building standards including LEED, Green Globes, IgCC, and the CALGreen Codes.
Arauco offers the industry's most comprehensive selection of composite panels , and it includes MDF, particleboard, HDF, premium plywood, millwork, lumber, and wood pulp. Global maker of forest goods Arauco provides superior manufacturing and distribution of wood products to North America. Arauco provides to the North American market more than 50 years of manufacturing and supply chain expertise with roots in sustainable forestry and creative product creation.
Tags: Arauco, Arauco collection, Prism TFL, wood, woodgrains, woodworking, woodworking event, woodworking industry, woodworking USA