Tigercat releases harvesting head for Wheel Carriers
&nbspFriday, May 20, 2022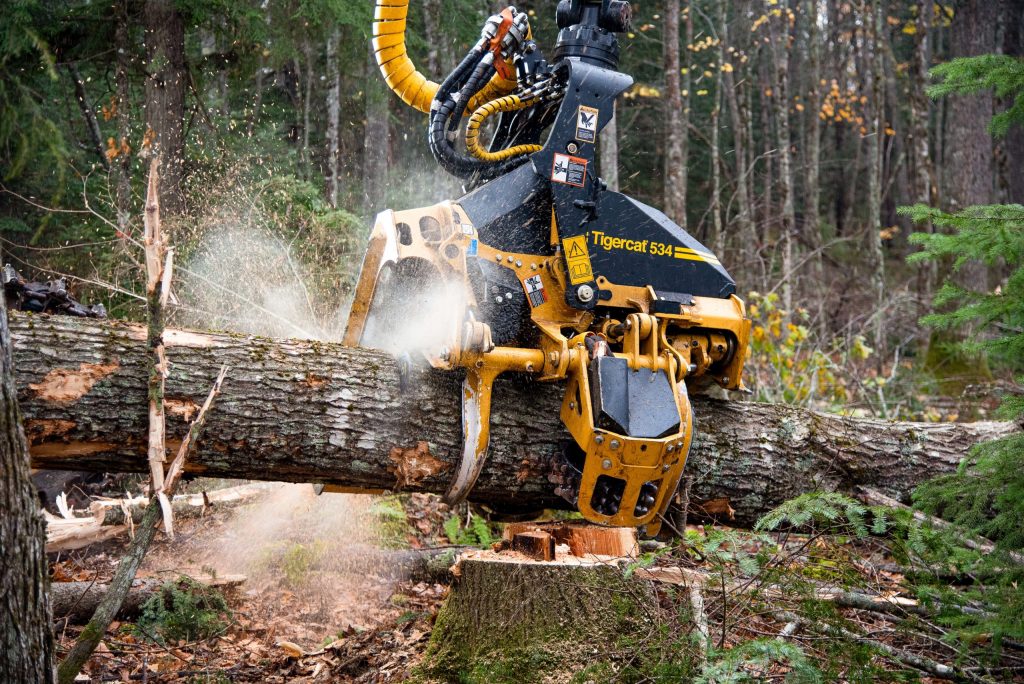 As a part of Tigercat's overall strategy to provide end-to-end CTL harvesting systems, the company has released the new 534 harvesting head. With a base weight starting from 1,380 kg (3,040 lb), the 534 is matched to Tigercat's 1165 harvester and sized for optimal productivity in a 150-500 mm (6-20 in) stem diameter range.
The 534 is a three-wheel drive head with a triangulated wheel arm design. Four cast steel knife arms, along with a fixed front and back knife provide excellent delimbing quality.
The measuring wheel is hydraulically actuated for positive contact and reduced component wear. Diameter measuring is standard on the wheel arms and front knife arms to provide superior accuracy.
The efficient hydraulic system is tuned for optimal performance with the 1165 harvester.
The 534 is the first Tigercat harvesting head to utilize the new Tigercat D7 control system. The user interface is simple and intuitive, accessed with a large 305 mm (12 in) touchscreen display. Multiple system options allow for various levels of production reporting.
Tigercat is a privately owned Canadian corporation specializing in the design and manufacture of premium quality forestry equipment and specialized off road industrial machinery. With headquarters in Brantford, Ontario, Tigercat operates from ten southern Ontario locations. These facilities house the design and production teams for all Tigercat products as well as steel fabrication, administration, customer service and parts distribution.
Tigercat has decades of experience in the forest harvesting sector with the expertise to design complex structural, mechanical, hydraulic and electronic systems that perform every day in extreme and adverse conditions. Tigercat is taking this vast experience and using it to expand into other sectors that require tough, reliable machines to take on demanding duty cycles in other niche industrial applications.
The off-road industrial product line includes land clearing, silviculture and site preparation equipment as well as other specialized severe duty carriers used in a variety of industries including utilities, oil and gas and construction.
Tags: CTL harvesting systems, Forestry machinery, harvester, loggers, Tigercat, woodworking, woodworking and manufacturing, woodworking industry, woodworking USA