AAMA Conference focuses on Paradox of Window Replacement
&nbspWednesday, February 25, 2015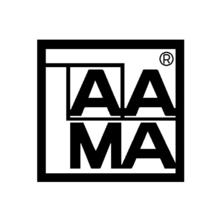 The American Architectural manufacturers Association (AAMA) hosted its 78th Annual Conference from Feb.15 to 18 at Ft. Lauderdale, Florida. Among the attendees from the business fraternity four notable business administrators – Jim Snyder, Frank Koos, Greg Shrider and Mary Garcia who advocates for next-generation replacement of windows, standardization for fenestration products in the European Union, the basics of color measurement and Corporate Social Responsibility respectively.
Jim Snyder, owner of the company WindowJim, spoke to conference attendees about the paradox of next-generation window replacement – a complex problem that will take time to resolve. While the industry relies on replacement, Snyder said, window manufacturers are saddled with the blame of installation failures. However, this is not to say the matter is hopeless.
Snyder urged attendees to think about prevention, and also involving others who do not have a vested interest, such as builders and architects.
"Replacement can no longer be an afterthought," said Snyder. "It's a second opportunity to sell a window package to the same house. If replacement isn't doable, we're losing that opportunity."
Koos said, different national standards cause barriers to trade and create the necessity for multiple testing requirements and thus fees.
"What the customer expects is not always what he gets," said Koos, adding that product characteristics must be suitable. "Different projects require different product performance."
Tags: aama, annual conference