Accsys expands its spread in America
&nbspTuesday, November 14, 2023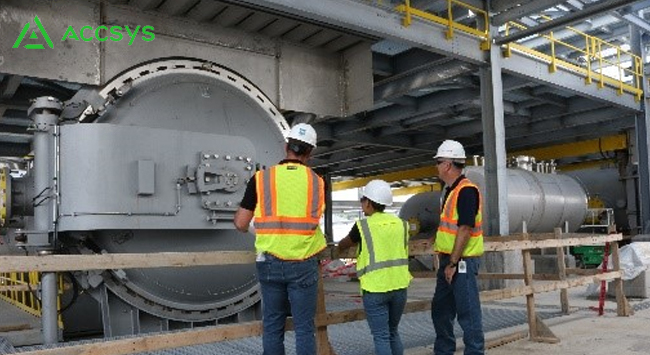 Accsys has expanded its North American footprint before opening one of the first Accoya USA plant next year. To strengthen its presence in the American market it has now added Warren Trask Company as a new distributor in the Northeast U.S. 
In business since 1924, the Warren Trask Company has established itself as one of the top building materials wholesalers in the Northeast. The company's operations encompass more than 30 acres in Lakeville, Massachusetts, with locations in Lakeville, MA and Menands, NY.  
Bernie Nugent, President of the Warren Trask Company commented: "Accoya ticks the boxes that traditional wood does not. Moisture related swelling and difficulty in stability of wood when coated with dark colors now become problems of the past for decks and siding thanks to Accoya. Our goal is to make this sustainable wood option available and affordable through our specialty lumber yard market across the Northeast along with our other best in class offerings. We value the partnership with Accsys in building this opportunity."
Accoya wood is one of the most relied and stable company. It unprecedented reliability for timber, with a 50-year above-ground and 25-year in-ground and freshwater warranty. Manufactured from fast growing and renewable FSC® certified sources it is one of the few building products to be Cradle to Cradle Certified® Gold. It is perfectly suited to outdoor applications in the Northeastern U.S. climate and is an ideal choice for siding, decking, historical restoration projects, windows, and doors. 
Talking about this prospective growth John Alexander, Group Sales Director at Accsys said: "As our U.S. Accoya production plant in Kingsport, Tennessee moves closer to its completion — scheduled for mid-2024 — this additional distribution supports the growing demand for our high-performance, sustainable building products. We are pleased the Warren Trask Company has chosen to supply Accoya, improving the availability of a long-lasting, environmentally responsible building material." 
Read more news on Accsys
Tags: Accoya USA, Accsys, wood, wood and panel, woodworking, woodworking USA