AF and PA rubbished EPA's air quality mandate
&nbspWednesday, March 18, 2015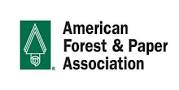 American Forest & paper Association (AF&PA) has supported a bill that strongly rubbished the U.S. Environmental protection Agency (EPA) idea for tightening ambient air quality standards for ozone at least 85% of the countries in non-attainment to meet the 2008 standard.

AF&PA President and CEO Donna Harman has issued a statement supporting the bills introduced by Sens. John Thune (R-S.D), Joe Manchin (D-W.Va) and Reps. Pete Olson (R-Texas) and Bob Latta (R-Ohio).

"We applaud Sens. Thune and Manchin and Reps. Olson and Latta for introduction of these important bills. The science has not changed since the 2008 standards were set, making further tightening of the standards unnecessary at this time. Until the 2008 standards are implemented across the country, EPA should not engage in rulemaking that unnecessarily threatens U.S. manufacturing jobs." Donna Harman said in her statement.