AIA Approved AWC courses
&nbspTuesday, April 21, 2015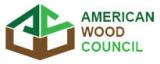 The American Wood Council (AWC) has been approved by the American Institute of Architects (AIA) Continuing Education System as a provider of continuing education.
"This approval provides additional opportunities for AWC's education programs, especially for building officials who require AIA credits for licensing," said AWC Vice President of Technology Transfer John "Buddy" Showalter.
The approval will apply to certain AWC live webinars and seminars.
Courses that are currently AIA approved include:
• Development of Wood Products LCA Data and Its Usage in Green Building (GB 300)
• 2015 Special Design Provisions for Wind and Seismic Overview and Changes (STD 415)
• International Building Code Essentials for Wood Construction (BCD 410-3)
• Seismic and Wind Design Considerations for Wood Framed Structures (DES 414-1)
AWC is also a Preferred Provider for the International Code Council, and our education programs are registered with National Council of Structural Engineers Associations Diamond Approval Program.
More than 30 courses are also offered in AWC's complimentary self-directed online program. The courses are completed by watching a video or reading a document and then taking an online quiz, all at the user's pace. Continuing education units are processed immediately.