Akhurst opens new location in Anaheim, California
&nbspTuesday, April 5, 2022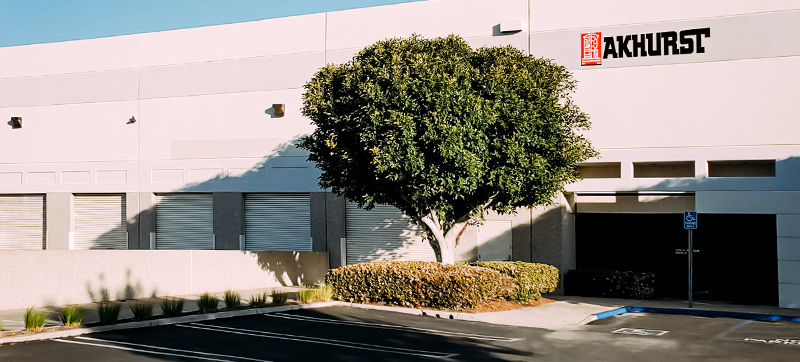 Akhurst Machinery has announced the addition of a new branch in Anaheim, California, which will support the growing customer base serviced by Akhurst and its subsidiary divisions of Cantek and Leadermac.
The new location will offer a fully-operational demonstration showroom and a warehouse for machine inventory.
The company is adding additional sales and service personnel to support their customer's prompt and reliable local service needs.

Akhurst is one of the largest independent machinery importers and distributors in the wood industry. They are a fourth-generation, family-owned business with a proud history spanning over eight decades.
Akhurst Machinery Limited was founded by William (W.A.) Akhurst, in 1938. After World War II, Spud Akhurst joined his father in the company, where it grew to become the largest equipment distributor in Canada to the wood industry. In addition to the head office in Vancouver, branch offices were added in Edmonton (1960), Mississauga (1961), Longueuil (1965), and Dieppe (1970).
To this day, the company remains family-owned and is now in its 4th generation. Over the years, Akhurst has established itself as a leading distributor of high-quality industrial equipment to the secondary woodworking, structural steel, sheet metal, & machine tool industries. With sales and service staff strategically located across Canada, it can offer its customers local support that is unparalleled in the industry. Working as a full-service organization, it helps you with the selection of your equipment, financing, installation, training, parts support, and after-sales service. We are especially proud to employ a great team of extended family who continually strive to provide the best service to our customers. Akhurst has built a portfolio of suppliers that include the most reputable names in the business for equipment, tooling, & supplies, and we are justifiably proud of the partnerships that we share with our valued suppliers.
Akhurst is one of North America's largest independent machinery distributors, with five branches strategically located across Canada, along with a sales office dedicated to their U.S. customer base. Akhurst Machinery Group also includes the operations of Cantek America Inc. and Leadermac USA who are set up to distribute equipment directly and through dealers throughout the United States.
We are very proud of our past, and we thank our valued customers and suppliers for their continued support and loyalty.
Tags: Akhurst, Akhurst Machinery, california, wood, wood and panel, woodworking, woodworking and manufacturing, woodworking USA