AWC announces new guide to meet residential energy requirements
&nbspWednesday, November 12, 2014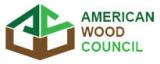 The American Wood Council (AWC) has published a new Design for Code Acceptance, "Meeting Residential Energy Requirements with Wood-Frame Construction" or DCA 7. It provides ways to economically meet the residential requirements of the 2012 International Energy Conservation Code (IECC) using wood framing. The guide is offered for free on the AWC website.
There are four compliance methods provided in the residential provisions of the IECC, and of them, the Total UA method (TUA) is the most flexible approach. Using the TUA method, thermal performance of each building envelope assembly can be adjusted to demonstrate equivalent or better thermal performance for the entire building thermal envelope. This DCA provides a method for determining solutions that focus on the use of wood in various opaque wall configurations and through adjusting window types and other openings demonstrate compliance.
Wood products are capable of providing good thermal performance and helping to meet energy requirements. The TUA method allows for balancing energy performance of individual components or assemblies with other components, as long as total building envelope energy performance is maintained. For example, improved energy performance of glazing, ceiling and floor areas can be used to reduce required opaque wall requirements, such as foam sheathing.
"Constructing energy efficient buildings saves homeowners – and our nation – money in the long run," said AWC Vice President of Codes & Regulations Kenneth Bland. "As energy codes become more demanding, using wood products in the building envelope continues to be a viable step since the prescriptive construction methods presented in the new DCA 7 publication meet or exceed minimum requirements of the IECC."
Tags: American Wood Council, AWC, Wood-Frame Construction