AWC introduces Energy UA Calculator App
&nbspWednesday, December 2, 2015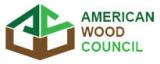 The American Wood Council (AWC) has released an app which will calculate an opaque wall or fenestration U-factor based upon the Total UA alternative compliance method permitted by the International Code Council's 2012 International Energy Conservation Code (IECC) or International Residential Code (IRC). This new Energy UA Calculator is consistent with AWC's Design for Code Acceptance 7, "Meeting Residential Energy Requirements with Wood-Frame Construction."
The app is available on iOS and Android devices, and on the AWC website at: www.awc.org/codes-standards/calculators-software.
For use with the 2012 IECC or IRC, the AWC Energy UA Calculator app also gives insulation requirements needed in various wood wall assemblies to achieve the specified opaque wall U-factor. Wall assembly configurations calculated by the app include 2×4 and 2×6 wood framing at 16" and 24" on-center spacing as well as several cladding and sheathing options.
"The model energy codes provide multiple alternatives to achieve compliance, including the Total UA method," said AWC Vice President of Codes & Regulations Kenneth Bland. "As energy codes become more demanding, it is worth noting the alternative UA method provides a path for the continued use of traditional wood wall assemblies. Our hope is that users will find the app to be valuable for identifying code-compliant wall assemblies." He concluded.
With the app, opaque wall U-factors are calculated based upon improved fenestration performance. DCA7 and the accompanying app provide ways to economically meet the residential energy requirements of the 2012 IECC.
Now stay updated with all the news and much more from our app too:
https://itunes.apple.com/us/app/wood-and-panel/id847422627?ls=1&mt=8
Tags: AWC, IECC, IRC, UA calculator app