AWC issues Statement on BioPreferred program being open to wood products
&nbspWednesday, September 3, 2014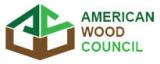 American Wood Council (AWC) President and CEO Robert Glowinski has issued the following statement regarding the recognition of wood products under the U.S. Department of Agriculture (USDA) BioPreferred Program gone into effect since yesterday, September 2. The 2014 Farm Bill states that forest products, previously considered to be ineligible because they were "mature market," are now eligible products to be recognized in USDA biobased programs.
"Beginning today, USDA is recognizing innovation in the wood products industry by accepting wood products into the BioPreferred Program. Innovative technologies are found throughout the wood products manufacturing chain, from optimized processing that ensures little to no resources go to waste to new product technologies that allow taller buildings to be built efficiently and safely.
Wood products manufacturers can now apply for a BioPreferred label using interim guidelines by demonstrating that they utilize any of a number of recognized "innovative approaches" during the life cycle of their product. One of the possible innovative criteria applicants can meet is through Environmental Product Declarations (EPDs). The wood products industry has produced EPDs for all major product lines and took the process one step further by ensuring each EPD was third-party verified.
"EPDs are the nutrition labels of the building products and wood represents the wholesome fruits and vegetables. Consumers now have science-based, third-party-verified tools to weigh the environmental impacts of a material to guide their final choices. When comparing materials, wood products will often be found to have a smaller environmental impact because they are renewable, manufactured using a majority of biomass for energy needs and provide long-term storage of carbon that otherwise contributes to greenhouse gases.
"We look forward to seeing the first wood products listed under the USDA program."
Tags: AWC, BioPreferred Program, Robert Glowinski