AWC named one of Virginia's 100 best places to work
&nbspWednesday, December 17, 2014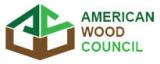 The American Wood Council (AWC) has been named one of the 2015 Best Places to Work in Virginia by Virginia Business magazine and Best Companies Group.
"AWC puts a big emphasis on employee engagement as a strategy for effectively accomplishing our mission. This recognition reinforces the mutual benefit of our approach," said AWC President & CEO Robert Glowinski. "A good place to work is comprised of good people. I'm very proud of the AWC team and their hard work to further the safe and efficient use of wood products."
Companies from across the state were evaluated to identify Best Places to Work in Virginia. Each nominated company's workplace policies, practices, philosophy, systems and demographics were worth approximately 25 percent of the evaluation. A confidential employee survey measuring the employee experience was worth approximately 75 percent of the total evaluation. Best Companies Group managed the registration, data collection and analysis to identify and rank the top companies in Virginia. The full list of 100 honorees will be announced in February.
This statewide awards program is designed to identify, recognize and honor the best places of employment in Virginia, benefiting the state's economy, workforce and businesses.
Tags: AWC