AWC supports House passage of "Regulatory Accountability Act"
&nbspWednesday, January 28, 2015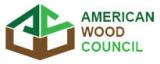 American Wood Council President and CEO Robert Glowinski has issued the following statement regarding today's passage of the Regulatory Accountability Act of 2015 (H.R. 185) by the U.S. House of Representatives. The bill would modernize the 69-year old Administrative Procedure Act and improve how federal agencies write the regulations that most significantly affect the U.S. economy.
AWC was among the more than 100 organizations who signed onto a letter of support for H.R. 185.
"The wood products industry has spent hundreds of millions of dollars over the years as part of its efforts to meet regulatory requirements and to protect the environment. It's common sense to ensure that agencies accept and consider comments from affected industries on proposals that could have a significant impact on them and their customers. Another critical provision of this legislation requires agencies to verify and substantiate threats to the public's health and safety before imposing new costly rules, which would increase industry's confidence in the system.
"AWC thanks Congressman Goodlatte for sponsoring this bill and kick-starting the regulatory reform debate this year."
Tags: AWC, wood products industry