AWC to offer Self-directed Study Program
&nbspWednesday, November 26, 2014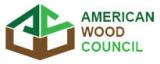 The American Wood Council (AWC) now offers a complimentary self-directed learning program on designing with wood. Courses are related to the use of traditional and engineered wood products for residential and commercial applications and are available on the AWC website.
The program allows those seeking continuing education unit (CEU) credits and others wanting to learn proper wood design to work at their own pace. Users will watch a video or read a document and then answer a series of questions as a means of review and measurement for awarding CEUs. Courses and credits are processed immediately after quiz completion.
"These courses can be completed from home or work, all at once, or in shorter portions," said AWC Vice President of Technology Transfer John "Buddy" Showalter. "We have long offered live webinars and customizable in-person seminars. These new self-directed courses are part of AWC's commitment to support the needs of busy building code officials and design professionals."
Nine courses are currently available for CEU credit and are certified by the International Code Council and/or the National Council of Structural Engineers Associations:
• BCD 302 Prescriptive Residential Wood Deck Construction Guide (DCA6 – 2012 IRC version)
• BCD 410-1 International Building Code Essentials
• STD 315 2012 Wood Frame Construction Manual Changes
• DES 413 Shear Wall Design
• DES 411A – Seismic-Resistive Design of Wood Buildings
• DES 420A – Wind-Resistive Design of Wood Buildings
• BCD 200A – Fire Protection in Wood Buildings
• MAT 240A – Cross Laminated Timber
• GB 200A – Wood and Environmental Product Declarations
More courses are planned and will be added to the website on an ongoing basis. Users will need to create an AWC account or login to an existing account in order to register for courses.
Tags: AWC, continuing education unit, John "Buddy" Showalter