AWFS is looking for judges for awards
&nbspFriday, March 27, 2015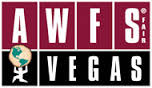 Association of Woodworking and Furnishing Suppliers (AWFS) is preparing for annual award ceremony. They give two prestigious awards to the innovations in the wood manufacturing sector and Plastic Fabricating Machinery.
The award function will be held at AWFS Fair scheduled to be held on July 22-25 This year.

Thus, AWFS is now looking for an industry executive to lead the panel of the "Visionary" Award. The potential judge must have a purchasing influence with a woodworking manufacturer, possessing a strong knowledge of shop operations. Beside this, this year they are looking for another judge for their new category for Plastic Fabricating Machinery and Supplies.

The panelists will review all the submitted projects prior to the Fair in order to choose finalists and then must be available onsite, during the event to select the winners.
AWFS has requested all interested executives to contact Angelo Gangone, executive vice president.
Tags: "Visionary" Award, awfs