AWFS Show App Available Now
&nbspThursday, July 9, 2015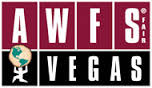 The official show app for AWFS Fair to be held between July 22 and 25, at Las Vegas, is now available! Available for iPhone, iPad and Android devices, one can now take advantage of features designed to help one get the most out of attending the event, all from the convenience of the mobile device.This ultimate show guide offers all the details on the show, with updated exhibitor details, seminar series and all that one needs to know on the show. Download from App Store and Google Play.
These days, mobile apps are compulsory for the companies and shows alike. Statistics show that the average American spends more than two hours a day on his or her mobile device (Source: Forbes). The app is an added benefit to both the exhibitors and visitors. Making best use of technology, AWFS shapes to be the most happening show in the Americas.
Don't forget to browse Wood & Panel AWFS Special Issue from Wood & Panel APP! Being one of the pioneers of the digital magazines, Wood & Panel is now available in Apple App Store and Google Play, giving its readers the ability to view content from Wood & Panel with just one tap.
Readers can read the magazine, latest news, views and interviews of the who 's who of the industry right from the App. They can now also read the archive issues, the videos and get the event details from the app.
Tags: Android devices, app, awfs, iPad, iPhone, Wood & Panel