Biesse Canada and WEB-CAB cooperates for WoodCab 4.0 presentation
&nbspThursday, November 30, 2017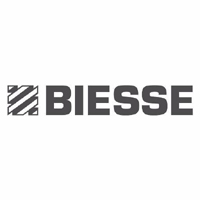 Biesse Canada and WEB-CAB collaborated on an interactive Woodcab 4.0 presentation event on November 29 at the Greater Toronto Showroom & Service Center Hub in Mississagua, Ontario.
"It was a great opportunity to partner with WEB-CAB, which is at the forefront of 4.0 with medium-sized companies, and to allow those sized companies to see how they can inter-connect multiple machines and monitor the factory process flow," Biesse Canada Vice President of Sales Matt Fleming said.
With Industry 4.0 solutions no longer reserved only for large manufacturers, small-to-medium sized shops that still produce floor stock based on how they've traditionally cut or drilled panels are realizing there is a better process available.
"It's all about helping your business increase efficiencies while reducing inventory," Fleming said. "Now you are able to save both time and work-in-progress materials that sit on the floor for long periods because you can track the raw material to outbound product in real time with real data." Fleming said.
In partnership with WEB-CAB, Biesse Canada is helping show smaller companies that wouldn't have the chance to regularly see this technology how it works to improve their bottom line with Biesse machines they've already purchased.
"Customers are now able to purchase this software that helps them with pre-existing Biesse equipment – as well as any future investments in our machines," Fleming added further. "This is a service that we're offering our Customers. It can be integrated for small to medium companies with machinery that is 4.0 ready. When Customers experience this integrated solution, as they did today, they realize what it can do for their production."  Fleming concluded.