BILD appoints new President and CEO David Wilkes
&nbspMonday, December 18, 2017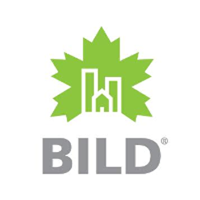 The Building Industry and Land Development Association (BILD) Board of Directors is pleased to announce the appointment of David Wilkes to the position of President and Chief Executive Officer  effective January 3, 2018.  Mr. Wilkes takes over from Bryan Tuckey who has been at the helm for five years.
"We are thrilled that David will join BILD and lead it through its next period of growth," said Darren Steedman, Chair of the Board of Directors.  "This is the culmination of an extensive search process. We are pleased to have found an individual with the background, skills and leadership to take BILD to new levels of advocacy." Darren added further.
"This is an exciting time for BILD and I am delighted to be taking on the role of President and CEO," said Mr. Wilkes. "I'm ready for the challenge of leading an industry that employs over 197,000 people and brings $30 billion in investment value to the Greater Toronto Area." Wilkes concluded.
Mr. Wilkes was most recently the Senior Vice President of Government Relations and Grocery at the Retail Council of Canada (RCC) where he provided leadership to a national team that was responsible for RCC's government relations activities at the national, provincial and municipal levels. In 2011 he established RCC's Grocery Division and the unique CEO-based forum known as Grocer Manufacturer Collaborative, both of which were precedent-setting initiatives.