Blum storage solutions at SIBO 2022
&nbspWednesday, October 26, 2022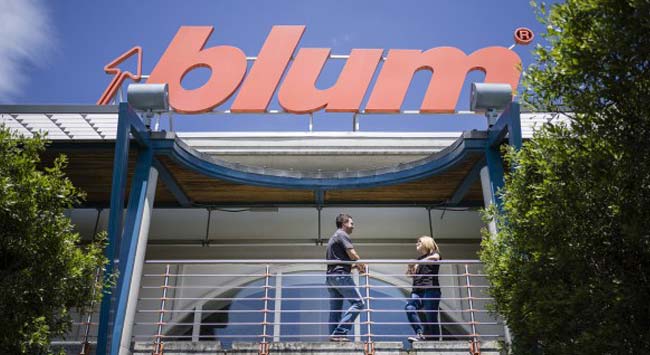 BLUM the innovative and cabinet solution provider as well as furniture fittings maker is gearing up to participate in the upcoming show SIBO to showcase their latest innovations.
The family-owned company Julius Blum GmbH specializes in the manufacture and distribution of furniture fittings globally. Some of its main product groups that are lift, hinge and pull-out systems for furniture, predominantly in kitchens will be showcased at the event from tomorrow.
Blum Canada invites attendees of Salon Industriel du Bois Ouvré (SIBO) to get inspired by its creative cabinet solutions for every living area and ideas for good ergonomics, storage space maximization, top-quality motion and design.
"Our focus is not on assessing feasibility, but on creating benefits for you. Because it is not about our ideas. It is about enabling yours," Blum says. "We work together with you. We rack our brains to develop and pioneer the future. And deliver solutions that best meet your needs. Let's talk together about new ideas and solutions for a better quality of living."
In addition to front-of-trends designs and long-lasting durability, Blum prides itself on its decades of sustainability.
"Taking care of the environment and its resources is very important to us. Our measures to make our business as gentle on the environment as possible have exceeded legal requirements for decades. For us, sustainability means taking responsibility. Our Environmental and Energy Policy clearly sets out our approach."
SIBO, historically the most important event for Quebec's secondary wood products industry, provides an exclusive opportunity for manufacturers and distributors of woodworking machinery, tooling, software, cabinet hardware, lumber and board products, and much more to connect with manufacturers representing Quebec's $8.2 billion wood products economy.
Tags: blum, furniture fittings, joinery, SIBO, storage solutions, woodworking and manufacturing, woodworking industry, woodworking USA