Canfor closes Q3 on a positive note
&nbspMonday, October 31, 2022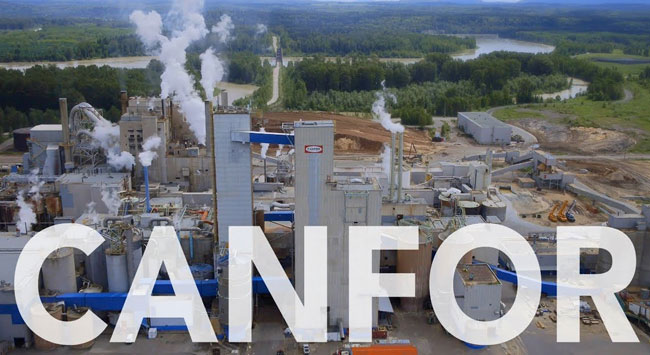 Canfor Pulp reported its result for the third quarter of 2022. Operating income for the corporation was projected to be $19 million, and net income, or $0.25 per share, to be $16 million. The main driver of the robust global pulp fundamentals was a lack of supply. Additionally, there was a large increase in NBSK pulp unit sales realisations. After earlier in the year's capital-related downtime, improved pulp production was observed.
Focus remains on optimising productivity
The reported operating income of $19.2 million, was up $27.3 million from an operating loss of $8.1 million reported for the second quarter of 2022. This increase can be attributed in large part to significantly higher realisations on the sales of Northern Bleached Softwood Kraft ("NBSK") pulp units, as well as, to a lesser extent, a 2 cent, or 2%, weaker Canadian dollar.
Commenting on the Company's third quarter's results, CPPI's President and Chief Executive Officer, Kevin Edgson, said, "This was a solid quarter for Canfor Pulp, as we focused on enhancing our operational performance and improving reliability while navigating persistent supply chain and fibre-related challenges, in order to realise high NBSK pulp list prices. While we will continue to actively monitor the current external challenges facing our business, including the fibre situation in British Columbia, our immediate focus remains on optimising productivity while preserving our solid balance sheet."
Through the majority of third quarter of 2022, global softwood pulp market remained in a relatively good condition. This was primarily due to increased demand, particularly from the North American and European markets, along with supply shortages caused by ongoing global logistical challenges and unanticipated disruptions in global production. However, in the latter part of the quarter, market fundamentals came under growing pressure, particularly due to a slowdown in Chinese purchasing activity. Despite generally stable global market fundamentals, global softwood pulp producer inventories at the end of August 2022 were four days higher than at the end of June 2022 and were significantly above the balanced range at 44 days of supply, which is largely attributed to ongoing supply chain issues on a global scale. Read more news on Canfor
Tags: Canfor Pulp, European markets, third quarter 2022, woodworking, woodworking and manufacturing, woodworking event, woodworking industry, woodworking USA