Canfor Corporation is going to purchase Anthony Forest Product Company
&nbspWednesday, September 30, 2015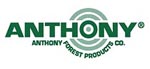 Anthony Forest Products Company is pleased to join with Canfor Corporation of Vancouver, Canada in announcing that they have entered into an agreement for the purchase of their company by Canfor. This agreement includes five manufacturing facilities in the US South as well as a 50% joint venture ownership in Anthony Eacom, Inc., which operates a wood I-joist plant in Sault Ste. Marie, Ontario. The transaction is expected to close in the fourth quarter of 2015.
"We are proud to add Anthony Forest Products Company to our family of Canfor Operations in the US South," said Canfor Corporation President and CEO Don Kayne. "Anthony Forest Products has a reputation for high quality products and excellent customer service, and with facilities located in abundant and high quality fiber supply areas in Arkansas, Louisiana, and Georgia, this partnership adds exceptional value to our growing US South presence." He concluded.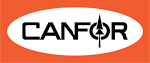 Anthony products will become an integral part of Canfor's southern forest products business. As part of Canfor, Anthony Forest products will continue to operate with the same management, sales and manufacturing teams who loyally served their customers today. Canfor' existing Southern yellow pine operations have been a quality lumber supply partner for our glulam plants for over ten years, and this and other synergies will support our future growth.
Tags: anthony forest product, canfor corporation, Ontario, Sault Ste. Marie