Canfor embarks on a more sustainable footprint
&nbspTuesday, February 7, 2023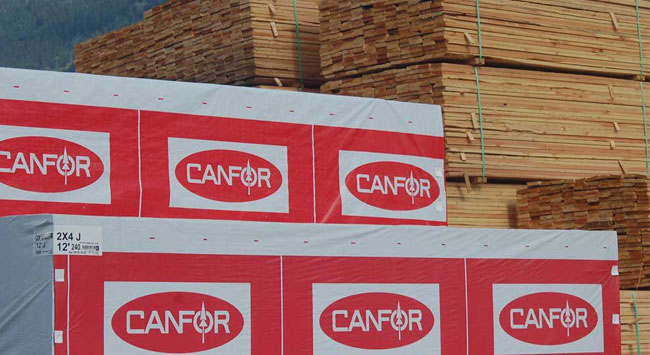 Canfor Corporation plans to construct a brand-new, cutting-edge manufacturing facility that will be competitive on the worldwide market and use cutting-edge technology to make high-end goods using the region's sustainable timber supply. Preliminary engineering, planning, and budgeting for the project are all in progress. Before making a final investment decision by the end of the second quarter of 2023, the company will conduct an extensive assessment of the availability of economic fiber and a full financial study of the project.
Sustainable timber supply
Canfor is restructuring its B.C. operations by permanently closing its Chetwynd sawmill and pellet plant and temporarily closing its Houston sawmill for an extended period to allow for a significant redevelopment on the site. This will better match manufacturing capacity in British Columbia with the available long-term fiber supply. Approximately 750 million board feet of annual production capacity will be lost when both plants are shut down after an orderly wind down of operations that is anticipated to end early in the second quarter of 2023.
Don Kayne, President and CEO made the following statement:
"We are making these difficult but necessary decisions to create a more sustainable operating footprint in B.C. Our goal is to match our mill capacity with the economically available fibre for harvest to enhance our ability to compete and to operate throughout the market cycles. This is what will ultimately create greater stability for our employees and communities, while ensuring we can continue to provide the high quality, low carbon products that are in demand by our customers around the world."
Canfor is one of the world's largest producers of sustainable lumber, pulp and paper. The company has built on their reputation on the quality of their products, the reliability of their supply and superior customer service.
Tags: Canfor, Houston sawmill, sustainable, sustainable timber, wood, woodworking, woodworking and manufacturing, woodworking event, woodworking industry, woodworking USA