CMPC Selects Remsoft Optimization to meet its forest planning needs in Brazil
&nbspFriday, June 9, 2023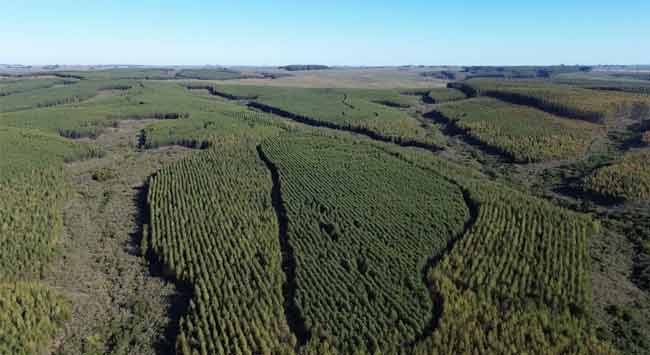 CMPC is implementing Remsoft Optimization technology to meet its forest planning needs in Brazil and ensure sustainable operations.
CMPC Group is one of Latin America's largest pulp and paper companies. The global company, founded in 1920 in Chile, produces and markets products derived from fibers originating from sustainable, certified plantations and recycled materials.
Present in Brazil since 2009, CMPC's industrial unit located in Guaíba, Rio Grande do Sul produces about 2 million tons of cellulose per year – biodegradable raw material used in the manufacture of personal hygiene products, tissue, packaging and other items that are a part of people's daily lives. The company has a total area of 467 thousand hectares in Brazil.
Partnering with Remsoft, CMPC is implementing industry-leading modeling and analytics technology and best practices to meet its forest planning needs in Brazil and ensure sustainable operations.
Remsoft Optimization software is used by global forestry organization to assess and improve all facets of forest management planning – balancing priorities, environmental requirements, and resource sustainability.
Remsoft's optimization technology supports enterprise-wide use of prescriptive analytics that can address multiple supply chain challenges, including planning and scheduling, resource and asset management. With optimization modeling, you can answer your critical 'why', 'how' and 'what if' questions to improve decisions, performance and create long-term competitive advantage.
Build, maintain, and deploy mathematical optimization models based on your planning and scheduling needs. Work with published models through focused, task-specific workflows and user-friendly interfaces. Iterate models as new data is available and adjust them as situations change.
Optimization for lifecycle forestry planning
Purpose-built and highly adaptable optimization models for end-to-end forestry planning and scheduling activities.
"Prescriptive analytics is the application of logic and mathematics to data to specify a preferred course of action. While all types of analytics ultimately support better decision making, prescriptive analytics outputs a decision rather than a report, statistic, probability or estimate of future outcomes." Gartner, Forecast Snapshot: Prescriptive Analytics, Worldwide.
Tags: Brazil Forest, CMPC, CMPC Group, Remsoft Optimization, wood, wood and panel, woodworking, woodworking and manufacturing, woodworking event, woodworking industry, woodworking USA