CNC Software to celebrate 7th Annual Manufacturing Day
&nbspTuesday, September 25, 2018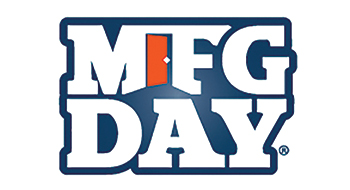 CNC Software, Inc., creators of Mastercam, the world's most widely used CAD/CAM software, will host an open house at its manufacturing facility located at 671 Old Post Road, Tolland, Connecticut, to celebrate Manufacturing Day®. The open house will be held on Friday, October 5 from 10 a.m. to 3 p.m. and is open to members of the community.
CNC Software, Inc. develops CAD/CAM software for 2-through 5-axis milling, turning, wire EDM, 3D design/drafting, artistic relief cutting, router tooling, and surface/solid machining. The open house will give visitors a behind-the-scenes look at the Mastercam facility. Participants and visitoes can get a tour of the building and see the machine shop in action – where Mastercam toolpaths are tested each and every day.
Studies show that almost 80 percent of Americans believe manufacturing is important to their economic prosperity, standard of living, and national security. Yet only 30 percent of those surveyed would encourage their children to go into manufacturing careers. This is a trend that must be reversed, and Manufacturing Day seeks to address this by giving more people an opportunity to discover what modern manufacturing environments are really like.
Manufacturing Day is an annual event that encourages hundreds of manufacturers in North America to host students, teachers, parents, job seekers, and other local community members at open houses designed to showcase modern manufacturing technology and careers.