Composite Panel Association greets their new members
&nbspWednesday, September 7, 2016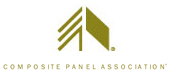 The CPA Board of Director recently approved the following new Associate members.
Expera Specialty Solutions, Kaukauna, WI, is a specialty paper manufacturer for a wide range of industries.  The membership will be represented by Dean Dalebroux, New Market Development Manager.
Republic Elite, Addison, TX, is a kitchen cabinet and countertop manufacturer.  The primary contact for membership is David Newstrom, Director of Strategic Sourcing.
Sonoco Products Company, Hartsville, SC, is a global provider of consumer packaging, industrial products, protective solutions and display and packaging services. The membership will be represented by Rick Turner, General Manager, Adhesives.