CPA witnesses record high attendance for Fall Meeting
&nbspFriday, September 30, 2016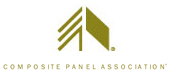 The 2016 CPA Fall Meeting begins this weekend with a record high number of attendees, guests and spouses at nearly 200. Committee and Board of Directors meeting agendas and supporting documentation were posted online last week.
Attendees are encouraged to download materials from CPA's website prior to attending the meeting.  Meeting presentations will be posted online after the conference.
Complete meeting details including a current attendee list and schedule are available online.