Demand for Wood Pulp buoys the Global Roundwood Market
&nbspMonday, March 22, 2021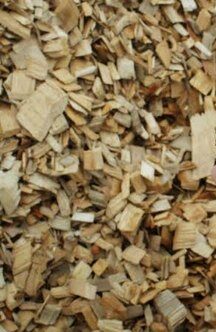 The global industrial roundwood market is estimated at a huge figure of approximately $312B, which equals 2B cubic meters. In 2020, despite a slowdown in the market growth due to the pandemic, the roundwood market was buoyed by robust global demand from the packaging and construction industries. The increase in online sales due to the pandemic has boosted the market for cardboard packaging and wooden pallets for shipping. In 2021, the decline in mortgage lending rates spurred the U.S. real estate market to record growth. Given the social isolation and working from home, the construction of new suburban single-family dwellings posts solid gains, leading to an increase in demand for lumber and wood-based panels and those used in furniture manufacturing. Similar trends are more or less relevant for many countries in the world.
Driven by increasing demand for industrial roundwood worldwide, the market is expected to continue an upward consumption trend over the next decade. Market performance is forecast to retain its current trend pattern, expanding with an anticipated CAGR of +1.5% for the period from 2019 to 2030, projected to bring the market volume to 2.4B cubic meters by the end of 2030.
Despite the strong performance of the downstream industries against the pandemic, the roundwood industry faced pandemic-related and environmental challenges. In 2020, in addition to supply chain disruptions and reduced working hours for timber industry workers, wildfires had destroyed large areas of Australian and American forests. The European industry continued to suffer from beetle infestations which damage the roundwood harvests.
Sustainability at all stages of the value chain is becoming a key long-term market trend. Agreements to reduce greenhouse gas emissions such as The European Green Deal, the Paris Climate Agreement and The United States-Mexico-Canada Agreement (concerning the environment chapter) should promote the development of a market for biodegradable and wood-based packaging. The European Council is developing a new forestry strategy with a key goal of ensuring sustainability due to effective afforestation, forest preservation and restoration in the EU.
Global industrial roundwood exports amounted to 224M cubic meters in 2019. In value terms, industrial roundwood exports declined slightly to $16.2B New Zealand (42M cubic meters) and Russia (29M cubic meters) were the key exporters of industrial roundwood in 2019, resulting in near 19% and 13% of total exports, respectively. They were distantly followed by the Czech Republic (19M cubic meters), Germany (15M cubic meters), the U.S. (14M cubic meters), and Uruguay (12M cubic meters), together achieving a 27% share of total exports. In value terms, New Zealand ($2.2B), the U.S. ($1.7B), and Russia ($1.4B) appeared to be the countries with the highest levels of exports in 2019, with a combined 33% share of global exports.
Source: Indexbox AI Platform
Tags: global roundwood, roundwood, wood based panel, wood pulp