Drytac launches of Polar Grip Air
&nbspWednesday, August 30, 2023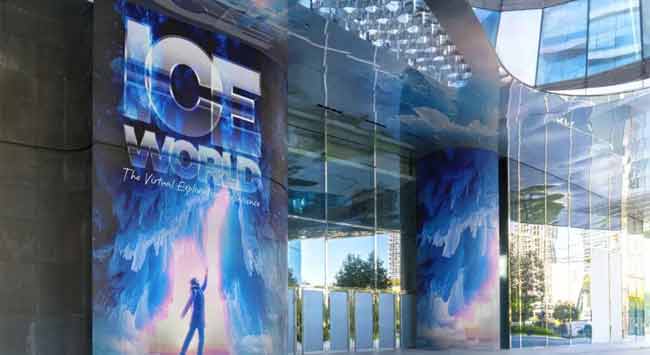 Drytac, one of the leading international manufacturers of self-adhesive materials for the large-format print and signage markets, is delighted to announce the launch of its latest product – Polar Grip Air.
The latest addition to the incredibly popular Drytac Polar Grip range, Polar Grip Air is a 3.2 mil white polymeric PVC film featuring a high-tack grey adhesive with a bubble-free technology release liner.
While built on the same technology that made other products in the Drytac Polar Grip collection so successful, the new Polar Grip Air is easier to apply than its sister Polar Grip film, further simplifying the installation process for customers.
The flexibility of Polar Grip Air means it can be used across a wide range of applications. Its ability to adhere to coarse surfaces such as brick or concrete makes it the ideal choice for projects such as indoor and outdoor wall graphics.
Polar Grip Air can also adhere to products with low surface energy, allowing customers to use the film to apply graphics or decals to smooth plastic substrates, machine equipment or motorcycle helmets.
Compatible with latex, eco-solvent and UV printers, Polar Grip Air is available in roll widths of up to 54 inches. The film is also supplied with a seven year interior and exterior warranty when used with matching laminate.
Polar Grip Air will initially be available in North America from August 2023.
"We are absolutely delighted to be able to add Polar Grip Air to our already-extensive range of film products," Dennis Leblanc, Senior Business Development Manager, North America said. "Drytac's Polar Grip products have proved incredibly popular with users around the world and have been deployed in a wide range of projects.
"Polar Grip Air offers yet another option for customers seeking a reliable, high-quality solution for use in both indoor and outdoor work."
Tags: Drytac, plastic, Polar Grip, self-adhesive, wood, wood and panel, woodworking, woodworking and manufacturing, woodworking industry, woodworking USA