Eco-friendly furniture factory in Norwegian forest
&nbspWednesday, June 1, 2022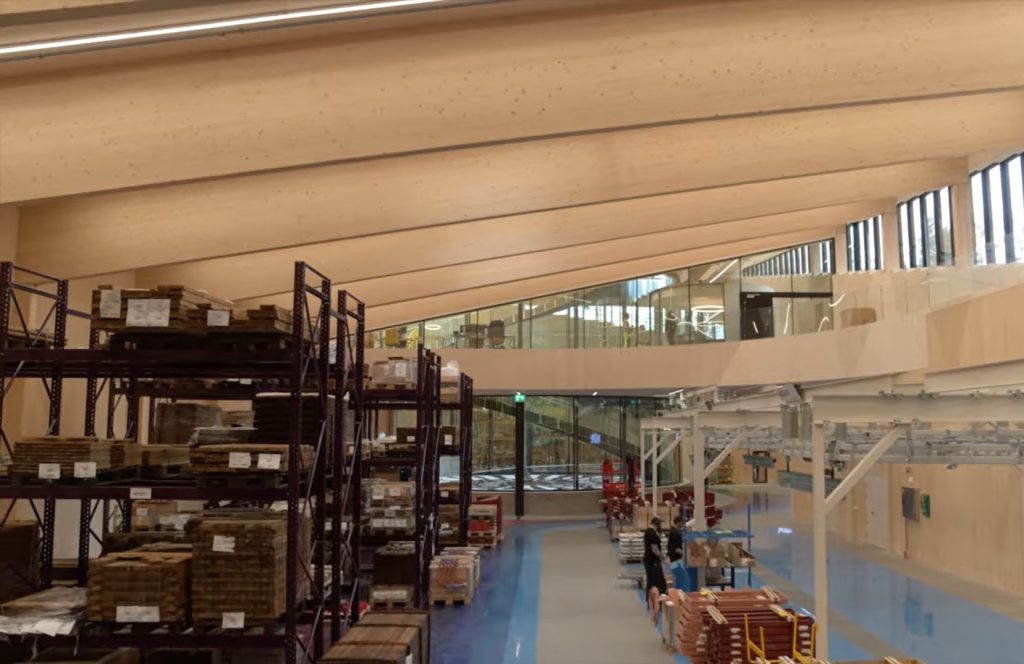 Danish architecture studio BIG has designed a factory for furniture manufacturer Vestre in a Norwegian forest, which the brand claims will be the "world's most eco-friendly furniture factory."
Named The Plus, the mass-timber Passivhaus, also known as the passive house, factory development, will include a visitor center and a 300-acre park, is set to be built within a forest near the village of Magnor in the east of Norway. The Plus factory features a green roof and solar panels as well as an exterior slide.
Together with Vestre, a manufacturer of urban furniture, BIG unveils The Plus as the world's most sustainable furniture factory tucked in the heart of the Norwegian forest. Envisioned as a village for a community dedicated to the cleanest, carbon neutral fabrication of urban and social furniture, The Plus aims to be a global destination for sustainable architecture and high-efficiency production.
According to BIG, the Plus is Norway's single largest investment in furniture in decades, the 6,500m2 open production facility will double as a public 300-acre park for hiking and camping while serving as a landmark aligned with the region's mission to establish a green manufacturing industry. The Plus will be the first industrial building in the Nordic region to achieve BREAM Outstanding, the highest environmental certification.
All materials are carefully chosen by their environmental impact, with the façade constructed from local timber, low-carbon concrete, and recycled reinforcement steel. Designed to be a 'Paris Agreement-proof' building, every aspect of the design is based on principles of renewable and clean energy to match Vestre's eco-friendly production, such as ensuring a minimum of 50% lower greenhouse gas emissions than comparable factories.
The Plus is located in the village of Magnor, at the geographical midpoint between Vestre's headquarters in Oslo and the company's existing steel factory in Torsby, Sweden. The building is conceived as a radial array of four main production halls – the warehouse, the color factory, the wood factory, and the assembly – that connect at the center.
The Plus will employ several Industry 4.0 solutions, such as smart robots, self-driving trucks, and a tablet to manage the entire factory.
Source: woodworkingnetwork
Tags: COVID-19, Furniture manufacturere, Norwegian forest, woodworking, woodworking and manufacturing, woodworking industry, woodworking USA