EGGER inaugurates fully operational recycling center
&nbspWednesday, June 7, 2023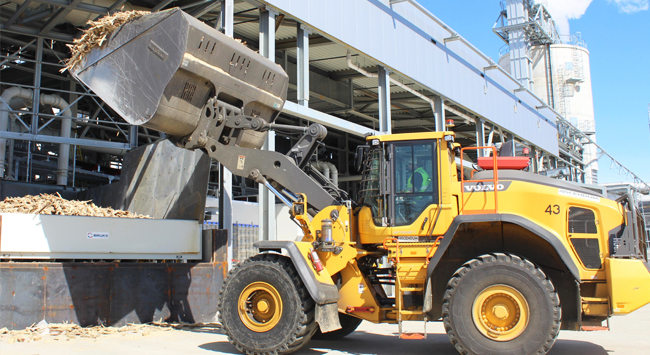 EGGER extends its commitment towards production of sustainable interior design materials for its US market. EGGER, one of the leading manufacturers of wood-based products, now has a fully operational recycling center for more production of sustainable materials for its US market. This investment on the other hand supports the growth of the brand in U.S-made thermally fused laminate (TFL) and particleboard made with up to 15 percent post-consumer recycled wood. 
New recycling center allows EGGER to manufacture with recycled wood. EGGER also aims to produce boards with the use of waste wood from the sawmill with up to 15 percent post- customer recycled wood. Keeping this aim in mind Markus Frevert, plant manager for production at EGGER Wood Products says, "We are happy to say that most of the wood material in our U.S.-produced boards is waste wood from sawmill residues and pre-consumer recycled material,". He also points out that "With the addition of our $41 million recycling center, up to 15 percent of the wood chips used are post-consumer recycled material. Only about seven percent comes from harvested timber, sourced from sustainably managed forests." This new operating recycling center proves to be a good investment that further aims to prepare wood with extended usable life with less waste production and enhanced carbon sequestration capacity.
EGGER tries hard to operate with the motto of sustainability, thereby making use of the recycled wood that is sourced from Timberpak . It makes use of sustainable processes where it makes use of grounded, one foot length wood pieces that get delivered to EGGER's Lexington production plant. The company wastes no opportunity to efficiently maintain principle of sustainability throughout its production and logistics processes to curb the production of carbon footprints. They even try to reduce the transportation impact while transferring raw materials or finished products to the customers. Thus, this fully operational recycling center will work as a great support system that will help the company to achieve its sustainability goals with proper introduction of post-consumer recycled wood into company's raw material supply chain.
Tags: EGGER Group, EGGER Wood Products, sustainability, wood, wood and panel, woodworking, woodworking and manufacturing, woodworking industry, woodworking USA