EGGER starts its chipboard plant in North Carolina
&nbspThursday, December 20, 2018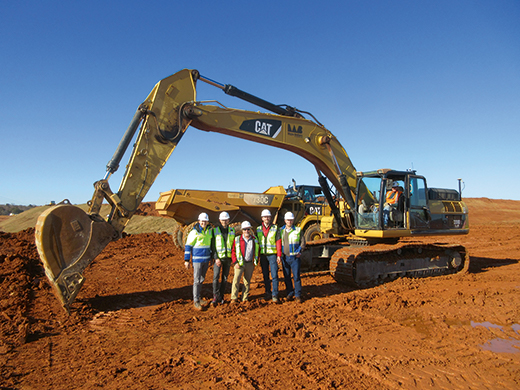 The EGGER Group has launched the construction of its first US production plant in Lexington, North Carolina. The chipboard plant with lamination capacities represents the first project phase. It involves an investment volume of approximately EUR 260 million and will create 400 direct jobs over the next six years.
The state-of-the-art chipboard plant with lamination capacities is scheduled to start operation in late 2020, and will play a decisive role for the growing presence of EGGER on the North American market for wood-based materials. Having a local production plant will secure product availability for EGGER customers in the region and increase speed of delivery.
The construction of the office building is progressing.
EGGER has started construction of an administrative building in Lexington, NC, already in March of this year. The construction works are advancing according to plan, and completion is planned for spring 2019. There will be space for approximately 80 administrative employees. In the visitors forum, EGGER will present its products and services to customers, interested parties, and other stakeholders. In addition, the company is setting up a training centre to train and promote local professionals.
Tags: chipboard plant, Egger, north carolina, wood based material plant