FANUC America highlights latest intelligent automation solutions at ATX West
&nbspFriday, January 27, 2023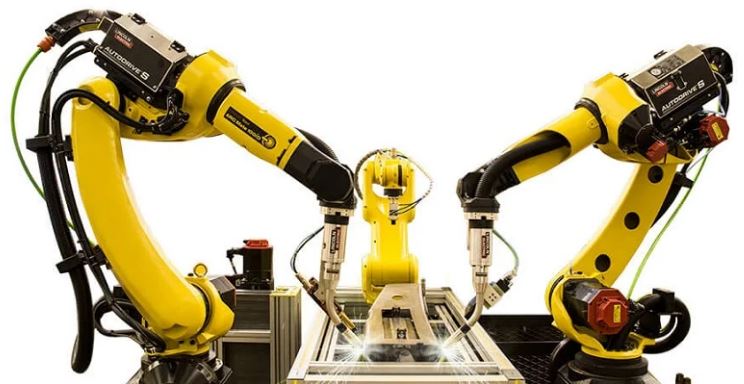 FANUC, one of the global leaders in CNCs, robotics and ROBOMACHINEs will highlight its latest factory automation products and a variety of intelligent robot and cobot solutions for assembly, vision-guided material handling, machine tending and more at ATX West in Anaheim, CA, from February 7-9.
Latest Factory Automation
– Industrial PCs for All Needs: FANUC offers industrial PCs providing a powerful platform for custom developments in a wide variety of applications.
– The FANUC Digital Servo Adapter-Model B is a motion control device that enables the integration of a FANUC servo system with an existing, third-party control.
– For machine shops looking to take advantage of IoT data, MT-Link i provides real-time equipment status and conditions info as well as other important production and maintenance data.
CRX Cobot Demonstrations
FANUC's expanded series of CRX collaborative robots are extremely robust and can run for eight years without maintenance.
Machine Tending – A CRX-10iA/L with FANUC QSSR (Quick & Simple Start-up of Robotization) will demonstrate how easy it is to connect a FANUC CRX cobot and a machine tool.
Palletizing – A CRX-25iA robot, offering a 25kg payload and 1,889mm reach will demonstrate case palletizing. Guided by a 3DV/200 iRVision® sensor mounted to the arm, the CRX-25iA will palletize boxes to nearly 7' high. In addition, the CRX-25iA will be mounted to a mobile cart to showcase its flexibility. The robot can be easily repositioned by hand and uses vision to automatically adjust to its new location and continue working accurately.
FANUC SCARA Robots
FANUC recently expanded its line of four-axis SCARA robots to include the SR-3iA/U ceiling mount featuring a full 360-degree work envelope with no dead zones, the robot can access any point within its reach. In addition, FANUC's SCARA lineup also includes the SR-3iA/C and SR-6iA/C cleanroom variants.
High-Speed Tracking Demonstration
Breakfast Sandwich Assembly – SR-6iA/C and LR Mate 200iD/7LC Robots
Visual Line Tracking – LR Mate 200iD/7L Robot
Built-in Intelligence
Tags: Automation and Robotics, FANUC, Robots, wood, woodworking, woodworking and manufacturing, woodworking industry, woodworking robots, woodworking USA