Find the perfect Uniboard match with Teknaform's quality edgebanding
&nbspMonday, July 31, 2023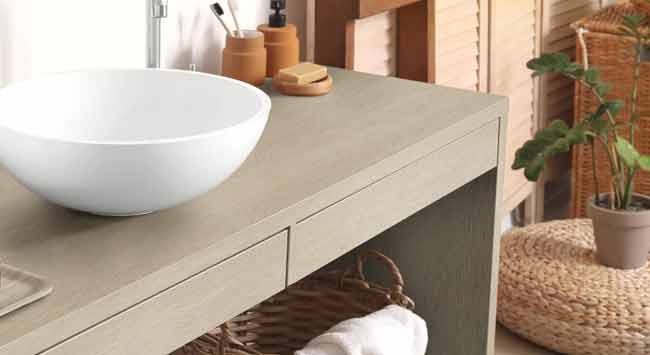 Uniboard is proud to collaborate with Teknaform, one of the leading edgebanding suppliers renowned for its commitment to quality and innovation. As part of this partnership, we are thrilled to offer you the opportunity to elevate your design projects with perfectly matched colors from our new Moments collection.
We understand the importance of attention to detail when it comes to bringing your design visions to life. That's why we have carefully curated our Moments collection to reflect the latest trends and timeless aesthetics, ensuring a versatile and captivating range of options for your projects.
With Teknaform's cutting-edge technology and expertise in the edgebanding industry, they are able to precisely match their edgebanding solutions to the exact colors of our Moments collection. This level of customization ensures that every project you undertake will achieve seamless integration and a stunningly coordinated finish.
We believe that this collaboration will elevate your design projects to new heights, providing your clients with awe-inspiring spaces that resonate with their lifestyles and taste.
Uniboard Canada Inc. is a prominent North American manufacturer of engineered wood products, having an installed capacity of over 660 million square feet of raw particleboard, high and medium-density fiberboard, of which over 50% is converted into value-added thermally fused laminates. Its mills are located in Sayabec, Val-d'Or, Mont-Laurier and Laval and employ over 800 people. Uniboard's products are sold to retailers, distributors and finished goods manufacturers, which cater to the kitchen cabinet, furniture, office, home renovation and construction industries. Uniboard is renowned for having one of the most extensive product portfolios of engineered wood products in North America, ranging from deep embossed and synchronized TFL textures to ultra-light MDF.
Tags: edgebanding, Moments collection, Teknaform, uniboard, Uniboard Canada, wood, wood and panel, woodworking, woodworking and manufacturing, woodworking industry, woodworking USA