Graco appoints new Board of Director
&nbspTuesday, May 16, 2023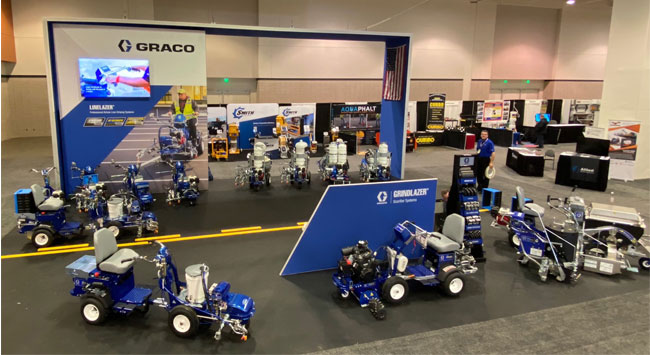 Graco Inc. one of the world's leading manufacturer of fluid equipments welcomes Heather L. Anfang on board as the member of the Company's Board of Directors. Heather L. Anfang joins her new role as a member of the Company's Board of Directors, from May 12, 2023. Lee R. Mitau, Graco's Chairmain of the Board praises Heather's excellence saying, "Heather's ascendancy as a corporate leader is a testament to her business acumen, creativity and breadth of skills and experience. We are very excited to have Heather join us as a director on the Graco Board.", while welcoming Heather on behalf of Board of Directors and management team.
Heather L. Anfang is a talented professional who has earned degrees like B.B.A., Marketing from University of Wisconsin, Madison (1994) and then in the year 1999 successfully finished MBA from University of Minnesota, Carlson School of Management. She started her career in marketing and client services at The Pillsburt Company, LLC and Information Resources, Inc. and later joined a leading U.S agribusiness and food Business Company and one of U.S's largest producer of milk products, Land O' Lakes Inc. in the year 1999. Ms. Anfang serves as Senior Vice President, General Manager, at Land O' Lake where she has previously executed various leading marketing and ecommerce roles in the span of her twenty-year career at Land O'Lakes. It is to be noted that she has been supervising a $4 billion business ever since she took up this responsibly since 2019. She has often been the member of various organizations and currently she serves on the boards of England's Best, the Innovation Center for U.S. Dairy and the Consumer Brands Association.
From marketing to machining and sales to engineering, Graco brings chosen talents on board. Heather L. Anfang joins the board which has notable board members- Archie C. Black, Brett C. Carter, Eric P. Etchart, Jody H. Feragen, J. Kevin Gilligan, Lee R. Mitau, Martha A. Morfitt, Mark W. Sheahan, R. William Van Sant, and Kevin J. Wheeler. She now joins the company as a part of the Company's Audit Committee and Management Organization and Compensation Committee, from May 12, 2023.
Tags: fluid equipment, Graco, wood, wood and panel, woodworking, woodworking and manufacturing, woodworking industry, woodworking USA