Graco strengthens management team
&nbspTuesday, December 13, 2022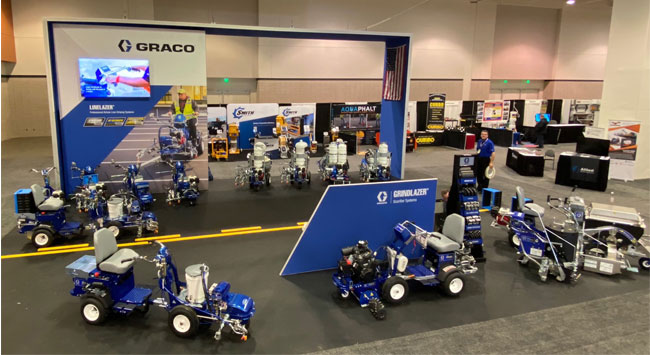 Graco Inc. announced a long list of important changes to its core management team. Laura L. Evanson has been appointed to the role of the newly created position of Executive Vice President, Marketing. She is expected to assume her role from January 1, 2023. Besides this, a new name has been appointed to the company's Board of Directors and a new Executive Officer has been chosen.
In her new position, Ms. Evanson will oversee global functional marketing across all companies in an effort to make better use of the company's digital assets and boost the efficiency of its international marketing teams. For the past 15 years, Ms. Evanson has worked for Graco, most recently serving as vice president of global marketing for LED and South and Central America. Laura spent four years as the Director of Marketing for LED prior to that. Since joining Graco in 2008, she has also worked a variety of product and marketing positions.
As of February 20, 2023, Archie C. Black will be a member of the board of directors for the company. Since 2001, Mr. Black has served as the Chief Executive Officer and a member of the board of directors of SPS Commerce, Inc. a Minneapolis-based provider of cloud-based supply chain management software. Mr. Black served as SPS Commerce's Senior Vice President and Chief Financial Officer prior to his appointment as CEO. Mr. Black oversaw the development of a technology startup company into a flourishing international enterprise and gained a thorough understanding of the demands of running a public corporation.
With effect from January 1, 2023, Claudio Merengo, President of Worldwide Gema, has been promoted to executive officer.
"Under Claudio's leadership, Gema has been a consistently strong performer within Graco for more than a decade and is a leader in powder coating equipment and systems worldwide," said Mark Sheahan, Graco's President and CEO. "Adding Claudio to Graco's executive leadership team recognizes the excellent work that he has done to make Gema an important revenue and earnings driver for the Company."
Read more news on Graco
Tags: Archie C. Black, Claudio Merengo, Gema, Graco, Laura L. Evanson, wood, woodworking, woodworking and manufacturing, woodworking event, woodworking industry, woodworking USA