HB Fuller announces First-Quarter Results
&nbspWednesday, April 5, 2023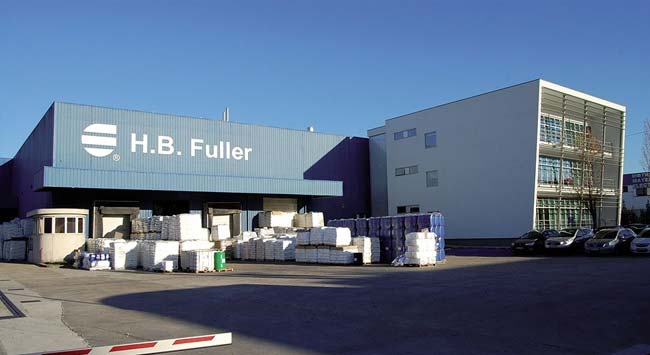 H.B. Fuller Co. has released its financial results for the first quarter that ended March 4, 2023. The company reported net revenue was down 5.5% year-on-year and announced a restructuring plan, mainly within its construction adhesives business. According to H.B. Fuller, the initial cost of the restructuring will be $15 million to $20 million; the company expects the move will show an annual savings of $30 million to $35 million.
In its earnings conference call on March 30, Celeste Mastin, H.B. Fuller president and chief executive officer, explained that the company will be "closing one plant in North America for our construction business, and we're also exiting our facility in Argentina." The Minnesota Star Tribune reported that the restructuring plan will result in job losses of approximately 300 of the company's 6,500 employees.
Net revenue for the first quarter of fiscal 2023 was $809 million. Organic revenue declined 2.5% year-on-year, driven by lower volume, mostly offset by favorable pricing. Volume declined 10.8% due to continued customer destocking actions in Construction Adhesives and generally slower economic demand conditions across all three global business units. Pricing actions favorably impacted organic growth by 8.3 percentage points. Foreign currency translation reduced net revenue growth by 4.9 percentage points, and acquisitions increased net revenue growth by 1.9 percentage points.
Net income attributable to H.B. Fuller for the first quarter of fiscal 2023 was $22 million, or $0.39 per diluted share. Adjusted net income attributable to H.B. Fuller for the first quarter of fiscal 2023 was $31 million.
"Despite challenging demand conditions, particularly in Construction Adhesives, our team executed exceptionally well to deliver solid first quarter results that were in-line with our expectations," said Mastin. "The diversification of our portfolio enabled us to deliver stable organic sales and diligent management of price and raw material dynamics drove significant gross margin improvement year-on-year and sequentially. Overall, this resulted in strong adjusted EBITDA performance and led to higher adjusted EBITDA margin year-on-year.
Tags: adhesive and saleant, H.B. Fuller Co, wood, wood and panel, woodworking, woodworking and manufacturing, woodworking event, woodworking industry, woodworking USA