Heraeus Noblelight grabs IWF limelight
&nbspFriday, October 7, 2022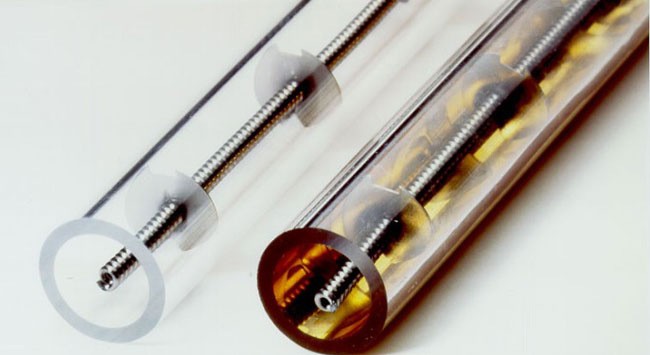 Heraeus Noblelight is offering effective infrared heat methods without harming the wood. The surfaces of fine wood furniture and valuable parquet floors need to be painstakingly treated and sealed in order to maintain their aesthetic appeal for an extended period of time. The use of infrared technology in wood processing has several advantages. By transmitting energy into materials without making physical contact, infrared radiation can dry paints or primers, dissolve powder coatings, and remove leftover moisture without harming wood, among other things. With this, the quality of the wood is enhanced and additional processing can begin sooner.
Infrared heat for wood processing
Heat is only applied where it is required by Heraeus Noblelight infrared lamps, and because IR heats up quickly, heat is only applied when it is required, on demand. For wood and furniture, infrared heat is especially effective in :
Fibreboards' powder coating is improved by infrared emitters
Targeted heating enhances laminate embossing line
Infrared emitters optimize powder coating of fiberboards
Adhesive Drying;
Wood Gelling and Curing
Drying of Wood Stains
Case studies of drying wood stains offer some useful illustrations. The capacity of infrared technology to distribute heat evenly over a wide area makes it the best choice for process applications that call for drying of water-based stains on wood. Infrared technology is also a financially advantageous choice due to its high controllability and efficiency.
For example, a manufacturer of panels made of wood wants to upgrade their solvent-based staining procedure. Prior to UV lacquering, they decided to dry a water-based stain using a mediumwave IR system from Heraeus Noblelight. The new technology is quicker, the design is more compact, and installation was made easier inside the current line because the water-based stain is fully dry before lacquering.
Comprehensive experiments show that carbon lamps can dry lacquers and water-based coatings with up to 30% less energy than traditional heaters. Heraeus Noblelight's carbon lamps are distinguished by their high power and lightning-fast reaction times.
Tags: Heraeus Noblelight, infrared heating, wood, woodworking, woodworking and manufacturing, woodworking event, woodworking industry, woodworking USA