Hilco Capital Limited acquires Inscape
&nbspTuesday, January 17, 2023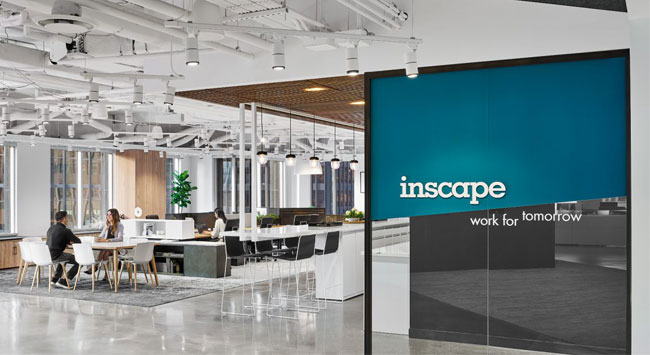 Inscape Corporation and HUK 121 Ltd., a subsidiary of Hilco Capital Limited, have recently disclosed that Hilco has successfully purchased the common shares of Inscape Corporation. As a result, Inscape, formerly among the biggest producers of office furniture in Ontario, is now a division of HUK 121 Ltd. Hilco Global, a US-based company, has a subsidiary called Hilco Capital Limited with its main office in London, UK. In the retail, wholesale, and manufacturing industries, Hilco is a top turnaround investor.
With annual sales revenues ranging from $50 million to $2 billion, Hilco's investment portfolio comprises assets in these companies. With the goal of assisting business turnarounds, Hilco, a veteran private equity investment firm, collaborates with management teams by providing direct financial and operational help. Since 1888, Inscape has created services and products with the future in mind so that companies can grow and change without having to completely renovate their workspaces. Their broad range of products, which are both flexible and long-lasting, includes furniture systems, storage, and walls. The extensive dealer network, showrooms in the US and Canada, thorough customer service, and support for all customers help Inscape stand out from the competition.
Inscape created furniture that is sourced from different parts of the world to meet needs of the community and, in fact, exceed client expectations. As furniture retailers, Inscape seeks to meet the needs of the urban middle class for chic homes in small flats. While the organized sector manufactures wooden, metal, and plastic furniture mostly for use in offices, the corporation primarily employs wood as a raw material for the household segment. Inscape focuses on providing a distinctive design spectrum, and their construction models show how they adhere to green building practices that increase air quality and energy efficiency.
Tags: acquisition, Hilco Capital Limited, HUK 121, Inscape Corporation, office furniture, wood, wood and panel usa, woodworking, woodworking and manufacturing, woodworking event, woodworking industry, woodworking USA