IFS Coatings breaks ground on expansion
&nbspTuesday, March 9, 2021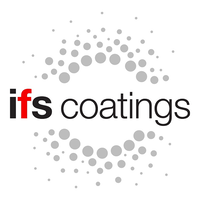 IFS Coatings announced the breaking ground of a new building, next to the current headquarters and an IFS manufacturing plant in Gainesville, Texas. Phase one of the project began with groundbreaking on an initial 40,000 sq. ft. building, which is part of a 70,000 sq. ft. total expansion plan.
The company makes coatings for a variety of industries, including furniture, wood used outdoors and interior applications. "(In) recent years we have invested heavily in growth areas such as environmentally responsible powder coatings for heat sensitive substrates like wood and MDF," said Glynn Mason, president of IFS Coatings.
"This new building signifies our confidence in these advances, delivers much needed room for growth and will enhance our overall capabilities." The new building will accommodate increased capacity and new technology, and will include space for manufacturing, warehousing and development projects.
News Source: woodworkingnetwork.com
Tags: IFS Coating, IWF Atlanta, woodworking, woodworking and manufacturing, woodworking industry, woodworking USA