IMA Schelling appoints new group board division Sales Manager
&nbspWednesday, August 10, 2022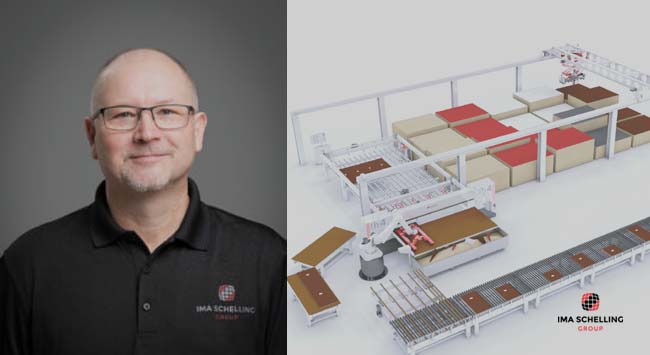 IMA Schelling Group has appointed Jurgen Huter as the new group board division sales manager. The company is popular for woodworking, metalworking, and plastics industries. Jurgen Hunter appointed in the leadership role is likely to bring operation management changes.
Mr Huter was previously appointed as the upgrade Manager. In this role he was responsible for controlling the upgrades in the product development and management. The company invites three decades experience of Mr Huter in the group board division sales manager. The company believes this to be a huge step towards developing the company in the best direction.
Peter Tuenker, IMA Schelling Group, USA, Managing Director said "Jurgen's depth of experience regarding board mill operations is unrivalled in the wood industry. He is a lifelong employee of Schelling and possesses a deep understanding of our machine tools and how they can best benefit our board mill customer base". The company puts a huge amount of responsibility and trust on the employee. The lifelong commitment of the employee brings confidence on the employee.
Mr Huter is currently based on IMA Schelling Group, USA. The company has headquarters in Morrisville, NC. He will work remotely to help customers but in person assistance will be a call away if someone requests. However, he will work in person if request is made. Mr Huter is also a lifelong member and contributor to the Composite Panel Association.
IMA Schelling group develops German- Austrian group who make wood and metal products and distributes. The company also works with the plastic industry. They have a strong hold in the industry from the year 1951. Panel sizing, saw management, woodworking and consulting are also provided to the industry.
Tags: IMA Schelling Group, Jurgen Huter, woodworking, woodworking and manufacturing, woodworking industry, woodworking USA