IPCO Wins Pinnacle Product Award
&nbspWednesday, November 2, 2022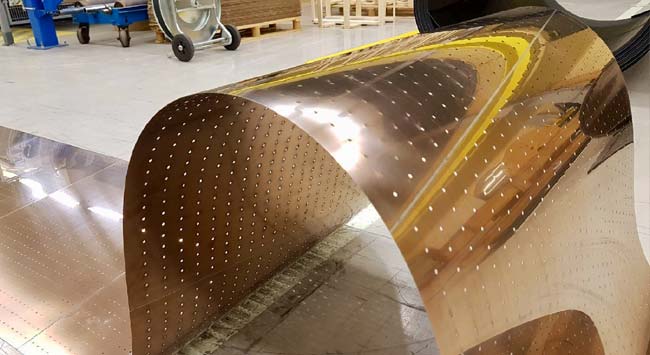 IPCO US, LLC. is proud to announce that its 'steel conveyor belt with High Precision Tracking' conveying solution received a coveted PRINTING United Alliance 2022 Pinnacle Product Award for Material Handling Equipment.
Open to all PRINTING United Alliance supplier members, the Pinnacle Product Award competition evaluates products that will be available for sale in 2022. A highly qualified panel of judges across the printing industry evaluated the annual contest's 160+ entries in more than 58 categories spanning analog, digital, output, and non-output technologies.
"It is a great honor to receive such a prestigious award and we are absolutely thrilled with this recognition," said Cherryleen Garcia-Lindgren, current R&D Manager and outgoing Global Product Manager Digital Printing for IPCO. "This is naturally a group effort from a team of high-performing individuals and functions across the company. But most of all, we see this as a confirmation of IPCO's innovative product offering to the digital printing industry. We believe that IPCO steel belt together with high precision belt tracking, will enable high precision printing with digital printers.
"One of the things I like best about our competition is that it is juried, and judges are basing their decisions on objective criteria. And with outstanding entries like IPCO's steel conveyor belt with high precision tracking, they had their work cut out for them," said Dawn Nye, Program Manager Pinnacle Awards, PRINTING United Alliance.
"The Pinnacle Product Award competition represents the best of the best among commercial hardware, software, consumables, and industrial and screen equipment," Weiss said. "Congratulations to all the winners."
Award winners will receive a digital badge that will give information on their product embedded into the meta-date of the badge.
Tags: IPCO US, PRINTING United Alliance, wood, woodworking and manufacturing, woodworking event, woodworking industry, woodworking USA