IWF 2024- dates announced
&nbspWednesday, February 8, 2023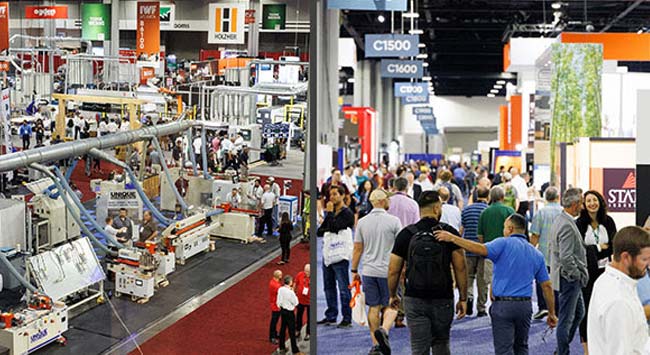 Its 18 months and counting until August 2024 at Atlanta IWF as the time for reconnecting and sharing returns in full vigor. IWF recently announced the dates of the upcoming event that is scheduled next year in the month of August. The event will take place from August 6 to 9 in Atlanta at the Georgia World Congress Center.
IWF extends to exhibitors having participated in past shows special advance space renewal benefits in the Priority Exhibit Space Assignment process.  With 95% of all IWF 2022 exhibitors saying the show met or exceeded their expectations—and with almost 90% likely to return in 2024—the race to build North America's largest woodworking design and technology product mix is on.
IWF is where the woodworking business does business, and now for the woodworking and manufacturing industry, the destination is Atlanta in next August where the face to face meet will happen at Georgia World Congress Center.
Every two years, the International Woodworking Fair brings the industry together. IWF delivers the latest solutions in architectural woodwork, cabinetry, flooring, furniture manufacturing, engineered products, doors, windows, machinery, tools, metals, plastics and more.
With more than 800 exhibitors showing thousands of lines across 540-plus product categories, IWF 2022 gives attendees all the advantages North America's largest woodworking technology and design show can deliver. For four days in August, top manufacturers from around the globe take center stage Atlanta to showcase the industry's newest products and services.
Tags: atlanta, IWF Atlanta, wood, woodworking, woodworking and manufacturing, woodworking and processing, woodworking event, woodworking industry, woodworking USA