AkzoNobel appoints new Director of Powder Coatings business
&nbspMonday, September 12, 2022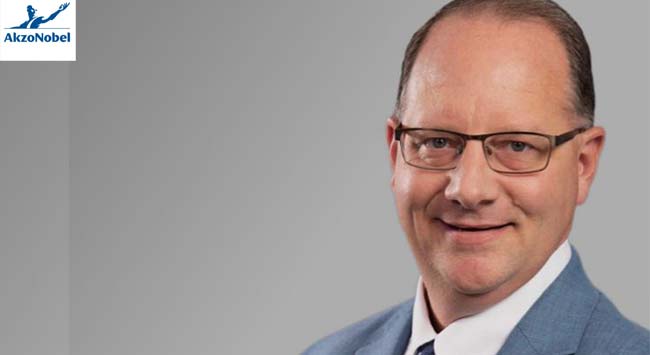 Jeff Jirak is the new Director of AkzoNobel's Powder Coatings business. He'll be located at the company's North American regional headquarters in Nashville, US. He'll lead the global strategic direction of innovative powder coatings portfolio. "I'm delighted to be joining such a diverse business with passionate colleagues all over the world," he says. "The business continues to invest in growth, our capacity and developing our talented people. I'm excited to play a key role in continuing to bring product innovations to our customers, as well as exploring new opportunities."
Joining from Valtris Specialty Chemicals – where he's been Chief Commercial Officer for the last three years – Jeff has more than 30 years of experience in the performance materials and specialty chemicals sector.
He'll lead the global strategic direction of AkzoNobel's innovative powder coatings portfolio across a diverse range of end markets, including architectural, automotive, industrial, general trade coaters and functional.
"It's incredible to see the depth of technology and sustainability embedded in our powder coatings products. The business continues to invest in growth, our capacity and developing our talented people. I'm excited to play a key role in continuing to bring product innovations to our customers, as well as exploring new opportunities."
Jeff previously held senior positions at DuPont, Chemours and Nouryon (formerly AkzoNobel Specialty Chemicals), and specialized in the strategic growth of high-performance materials, polymers and coatings. He'll apply this expertise to help drive innovation, sustainability and commercial excellence in his new role.
He succeeds Daniela Vlad, who is now Director of AkzoNobel's Industrial Coatings business.
Tags: AKZONOBEL, Jeff Jirak, North America, Powder Coatings business, woodworking, woodworking and manufacturing, woodworking event, woodworking industry, woodworking USA