Kamps Inc. purchases Pal-King Inc.
&nbspMonday, February 6, 2023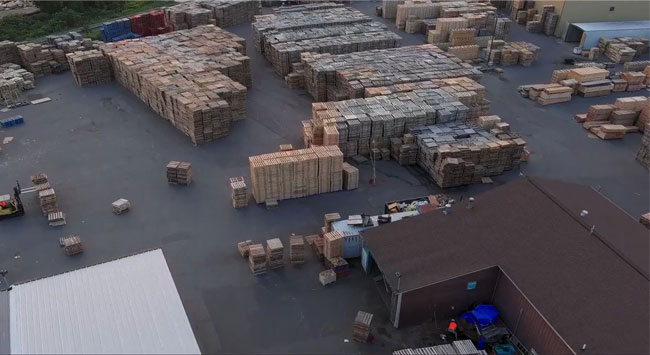 Kamps Inc., put out in a statement the purchase of Jacksonville, Florida-based Pal-King, Inc. Pallet repair and remanufactured pallet solutions are among the entire range of pallet recycling services offered by Pal-King. The company operates two strategically positioned sites in Jacksonville and White Springs from which it serves clients throughout Northern Florida. The acquisition broadens Kamps' presence and capabilities in Northern Florida and further Kamps' fundamental objective of offering nationwide customer-centric pallet solutions.
Combined skills and extended footprints
"We are excited to welcome Pal-King to the Kamps family. This addition not only expands Kamps' physical footprint in Northern Florida, but also bolsters our pallet recycling capabilities. The Quasnick family has worked diligently to nurture a culture that puts customer service first. We look forward to strengthening that culture together and providing the best customer experience in the region," says Kamps, Inc. President – Mitchell Kamps.
Pal-King brings Kamps' asset-based locations, which are backed by more than 8,000 trailers and more than 4,000 workers, to 61 facilities. Due to the combined skills and extended footprint, clients from both firms in the area can enjoy a better experience as a result of the merger. It also confirms Kamps' readiness to make strategic growth investments in response to changing customer demand. The current state of the business demonstrates that Kamps' mix of enormous resources, thorough expertise, and local presence is essential to successfully supporting supply chains and providing top-notch client experiences.
"We are excited to merge with the Kamps team. Pal-King has been a family-owned company since 1977 and our family is grateful for the opportunity that Bob and Shirley Quasnick have provided us with. We are excited to join a team that also has family-owned roots, while also being able to provide our employees and customers with expanded opportunities on a national level," Pal-King, Inc. Co-Owner, Dan Quasnick was quoted as saying.
Tags: wood, woodworking, woodworking and manufacturing, woodworking event, woodworking industry, woodworking USA