Light wood frame revolutionizes Brazilian construction industry
&nbspTuesday, November 29, 2022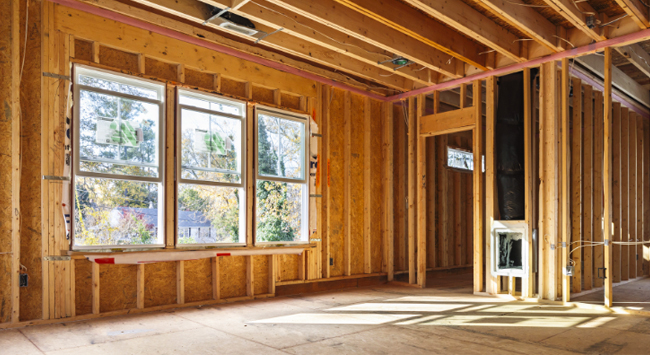 Prefabricated wooden constructions offer numerous advantages to the creator. Sustainable Light Wood Frame has grown in Brazil. Prefabricated buildings offer numerous advantages, and this technique would be no different.
Wooden houses and townhouses are common in North America, are manufactured using the Light Wood Frame system.
The Light Wood Frame is a constructive system that uses a Wood Frame structure (frame) composed of wooden profiles. From the use of these profiles, which are generally made of pine wood, OSB boards are applied to form mounting panels.
Currently, a large part of the homes in the United States, Canada and Japan are already made with this technique. These countries already have regulatory standards for this type of construction and encourage "clean" construction formats.
Advantages of the Light Wood Frame system
Wood is a material that has been used for centuries and remains a great option for construction, especially in prefabricated solutions.
Much faster work
Low environmental impact
Thermal and acoustic comfort
Light Wood Frame scenario in Brazil
As much as the Light Wood Frame constructive process is very popular in other countries, in Brazil the technique is still little explored. However, in recent years there has been an increase — albeit slow — in the demand for and execution of works with precast wooden elements.
The Light Wood Frame methodology is an alternative to industrialized buildings, so common in the country. Therefore, the popularization of the technique would be important to break with this limitation and make it clear that the buildings are safe, of quality and that there is no waste.
Furthermore, the buildings in this model comply with ABNT NBR 15.575:2013 standards. Construction practices must also follow the dimensioning and execution standards present among the standards of the Brazilian Association of Technical Standards, as well as the guidelines of ABNT NBR 7190, which directs on projects of wooden structures.
Therefore, the Light Wood Frame is still in its infancy in Brazil, but we are already seeing growth and it is possible to see that the trend will continue to grow. After all, the system has numerous benefits and is a good alternative for the Brazilian tropical climate. Therefore, pay attention and start considering wooden pre-structures in your projects.
Tags: brazil, FORMOBILE, Light Wood Frame, prefabrication, wood, woodworking and manufacturing, woodworking industry, woodworking USA