Lockdowel connects with Richelieu for direct sales
&nbspMonday, November 28, 2022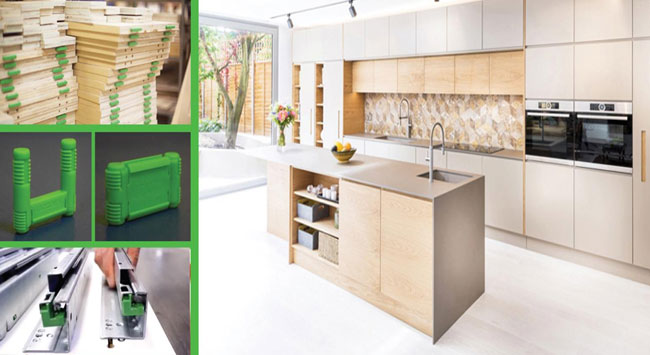 Lockdowel offers Richelieu Hardware Ltd. direct sales of its fastening solutions throughout Canada. Richelieu has a reputation for offering high-quality hardware with quick delivery. It is a prominent distributor and importer of specialty hardware and related items. Channel locks and cinch fasteners, two of Lockdowel's most popular items, will be available right away through regional Richelieu sales channels. The business produces a series of drawer slides, metal, and plastic fasteners that are intended to speed up the construction of cabinets, wardrobes, furniture, and other items. Their revolutionary invisible fastening techniques guarantee strong joins while also saving a lot of time and money.
Convenience of a one-stop shop
"Many of our customers already enjoy the convenience of purchasing hardware from Richelieu," said Jason Howell, CEO of Lockdowel, Inc. "Our partnership with Richelieu will now provide them with the convenience of a one-stop shop when ordering Lockdowel parts in the Canada market."
Recent platform and product improvements from Microvellum Software and Lockdowel Inc. hardware are part of their ongoing collaboration to enhance the production of wood products. Two new Lockdowel fasteners—the E3259BM barbed channel lock and the E85040BP connector—are available in the most recent edition of Microvellum's AutoCAD-based platform.
Headquartered in San Francisco, metal and plastic fasteners created by Lockdowel Inc. makes the process of installing products easier. Channel locks, h-clips, drawer slides, evaluation kits, and other products are available through the company's product catalog, which it offers in conjunction with its own unique technology to help customers streamline and improve the production, assembly, and installation processes.
Canadian kitchen cabinet and furniture markets are served by Richelieu Hardware Ltd.'s import and distribution of speciality goods. Chalkboards and tackboards are also produced by the company. Cedan Industries Inc., a wholly owned subsidiary of Richelieu, is a manufacturer of veneer sheets and edgebanding goods for the Canadian and international markets.
Tags: Canada., hardware, import, lockdowel, Richelieu Hardware Ltd, wood, woodworking, woodworking and manufacturing, woodworking event, woodworking industry, woodworking USA