Microvellum happy with AWFS 2019 turnout
&nbspMonday, August 5, 2019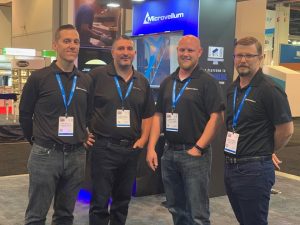 Microvellum Software witnessed an outstanding edition at the AWFS 2019. This year they introduced a one stop solution for all design and manufacturing needs. The Microvellum booth at AWFS was the hub of digital innovations, sharing knowledge on latest technology, engineering, AutoCad, etc a perfect platform to streamline the way the woodworking industry functions.
"This year has been amazing" said the Microvellum spokesperson at the end of Woodworking's most innovative and exciting trade event of 2019 that successfully brought the future into focus—and presented the picture's better than ever!
For the products, equipment, tools and solutions that could boost the business forward were displayed at the Booth #4840. Visitors got the opportunity to meet the engineers and learn the way the software functions.
Microvellum LIVE is perfect to identify the project cost estimating, solid modeling, analyzation & office furniture. New products were launched at the AWFS®Fair. Microvellum's Latest Technology & Meet our Team. Audience, technicians, people from woodworking sector took advantage of this unique opportunity and learnt about the Microvellum's latest innovations, new tools for design, engineering, and production.
In this LIVE Q&A event, the brand explored the new tools for project cost estimating as well as the new office furniture product library. They learned how to quickly engineer complex millwork products and even how to analyze existing 3D models for manufacturing.
Tags: awfs, MICROVELLUM, software technology, woodworking event, woodworking industry