NAHB chairman Tom Woods issued statement on "waters of the United States"
&nbspThursday, May 28, 2015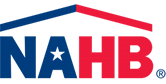 Tom Woods, chairman of the National Association of Home Builders (NAHB) and a home builder from Blue Springs, Mo., issued the following statement on the final rule defining "waters of the United States" released today by the Environmental Protection Agency and the U.S. Army Corps of Engineers.
"EPA's final water rule will needlessly raise housing costs and add more regulatory burdens to landowners and industries that rely on a functioning permitting process to spur job and economic growth.
"The rule significantly expands the definition of a tributary to include any dry land feature that flows only after a heavy rainfall. Such federal overreach goes well beyond congressional intent and the limits of jurisdiction set forth by the U.S. Supreme Court.
"Regrettably, as a result of these overly broad definitions, this rule will soon wind up in the courts yet again. Ultimately, today's rule underscores the role that Congress must play in defining the limits of the Clean Water Act."
Tags: "waters of the United States", nahb, Rule, Tom Woods