NALFA brings the industry together
&nbspMonday, November 20, 2023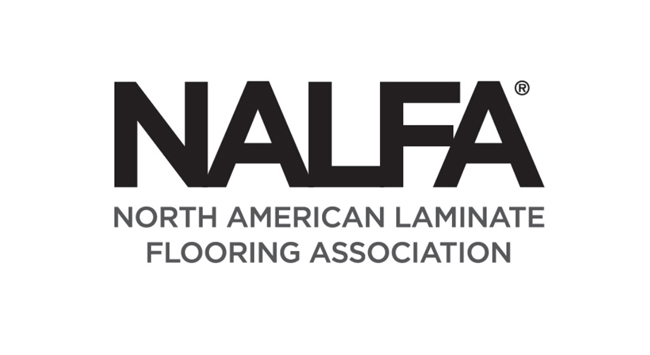 The North American Laminate Flooring Association (NALFA) convened its esteemed annual fall meeting in the picturesque setting of Alexandria, Virginia. It became a pivotal event that fostered collaboration and innovation among industry leaders. Industry leaders, including CALI, CLASSEN Group, Kaindl Flooring GmbH, Kronospan USA, Mannington Mills Inc., Mohawk Industries, Shaw Industries Group, Inc., SWISS KRONO USA, and other leading organizations attended the event. They gathered for a three-day event aimed at advancing initiatives within the category.
Organized by NALFA's Marketing Committee, attendees were treated to insightful presentations by industry experts. Stephanie Bergkamp, formerly of Schattdecor, delivered a captivating in-person talk on the evolving landscape of design trends, delving into the intricacies of "decoding trends" influenced by a myriad of content avenues and influencers. Fan-Yu Kuo from the National Association of Home Builders (NAHB) provided a comprehensive analysis of economic trends, offering invaluable housing forecasts and insights into the home building industry.
NALFA elected new executive and committee leaders, reinforcing its commitment to industry excellence, during the meet. John Hammel of Mannington Mills was appointed Secretary of the Association and will serve on the Executive team with Barbara June of Swiss Krono USA, Inc. (re-elected as President) and Tom Wright of Mohawk (re-elected as VP and Treasurer). Deanna Summers (MP Global) assumes the role of Underlayment Committee Chair, supported by Vice-Chair Mickey Davis (Pak-Lite). Anthony Drevet of Shaw Industries took the helm as Technical Committee Chair, with Josh Williams of Kronospan USA and Dennis Bradway of Mannington Mills serving as vice-co-chairs. Furthermore, Kyle McAllister from Shaw Industries was named co-chair of the Marketing Committee alongside Barbara June of Swiss Krono USA. Finally, the Moulding Committee retained Jeff Juzaitis (Zamma Corporation) as chair and Jay VanVechten from Framerica Corp. as vice-chair.
Read more news on NALFA
Tags: NALFA, North American Laminate Flooring Association, wood, wood and panel, woodworking, woodworking industry